2012 Archives

By Katie Tuttle
Content Manager

Retailers Against Crime (RAC) is an established national retail crime partnership in the UK. It was launched in 1997 by the Oxford Street Association in London. According to the RAC Code of Practice, the Oxford Street Association was "a partnership of major retailers formed in the mid 1990's to determine if individuals were traveling from store to store to commit retail crime." Members of the group saw the positives of creating a national group in Scotland, thus RAC was born. The idea was to detect and deter criminals who were having a negative impact on their business profitability.

At the time of its establishment, RAC had 47 stores involved in Aberdeen, Edinburgh, and Glasgow. Founding members included Asda, Arcadia, Bhs, Debenhams, Marks & Spencer, and Next. Today, it operates in Scotland, Northern Ireland, Ireland, London, and the North West of England and provides information to over 2,500 contacts from 235 different retail groups. RAC is now made up of Retailers Against Crime in Scotland, Retailers Against Crime Northern Ireland, Retailers Against Crime Ireland, Retailers Against Crime North West of England, and Retailers Against Crime London.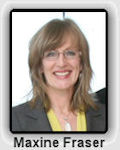 According to the recently-released Retail Fraud Study, losses in the retail sector of the UK have increased by 10% from the past year, now totaling 3.4 billion pounds. Maxine Fraser, National Operations Director for RAC estimates that more than half of all retail losses reported to the RAC are due to organized thefts done by teams. These teams sometimes travel all across the UK and it's almost impossible to stop them. Leaders of the teams rarely do the dirty work, instead hiring bag-men and women to do the actual stealing, and firing them when they are caught by the authorities. Because of this, it's important for RAC to keep its members up to date on known suspects in the hopes of catching the teams' smaller members.

While North American ORCA groups tend to work equally with law enforcement, RAC doesn't.

"We work closely, but maybe not just as hand-in-hand as you do in America," said Fraser. "However, we do share information with police throughout the UK."

Police have been with RAC since the beginning. Along with two police officers stationed at RAC's Head Office in Stirling, Scotland, RAC works closely with the Police Service of Northern Ireland, Central Scotland, and Cumbria Police. Currently, they're working with Greater Manchester Police to start uploading custody photos to the RAC secure website members area. This will allow retailers in the relevant areas to see if any of their shoplifting suspects are wanted by the police. Although police officers aren't on the RAC Board of Directors, they are still considered members of the group and attend meetings and conferences.

Since its inception, RAC has had four conferences, averaging 450 attendees. On October 17, RAC hosted a conference that was the rollout of RAC Ireland as the group expands to the 26 counties of Southern Ireland. The conference was held in Dublin and approximately 150 people attended. Along with the conferences, RAC holds area meetings three times a year in each area (apart from London). During these meetings, loss prevention/store staff and local police highlight the most prolific offenders in each area as well as travelers and national organized crime teams. The meetings include Intelligence Briefings which feature types of fraud such as credit card and counterfeit bills, methods of operation for thieves, and footage of actual robberies for members to view and learn from.

Just like with ORCAs in the U.S., RAC is working. Through the intelligence provided by the group, local criminals, as well as traveling teams throughout the UK can be detected and further crimes prevented. A strong example of this is when the RAC identified a crime team of 18 who traveled around the UK and committed crime in Aberdeen, Dundee, Edinburgh, Stockton, Middlesborough, Darlington, Bournemouth, Southampton, Newcastle, and Dublin.

According to an unnamed member quoted on the RAC website, "The most important and impacting improvement to our security is the joining of RAC. The intelligence provided has enabled us to achieve a 100% success rate of identifying shoplifters this year. This in turn has led to a number of convictions and is a major deterrent. The continuous support and training provided is invaluable. I would recommend joining to anyone and only wish we had joined a long time ago."

Leader of ORC theft ring that targeted NJ Home Depot stores pleads guilty The leader of an organized retail theft ring that targeted approximately 70 Home Depot stores, primarily in New Jersey, pleaded guilty. Julio Arriola Suarez, 49, of West New York, aka Jimmy R. Alcivar, pleaded guilty today to a second-degree shoplifting charge before Superior Court Judge Robert J. Gilson. Under the plea agreement, the state will recommend that Suarez be sentenced to four years in state prison. An investigation by the New Jersey Division of Criminal Justice and the United States Secret Service, conducted with assistance from the Home Depot Corporation, determined that Suarez led a ring that committed thefts at multiple Home Depot stores per day, stealing hundreds of dollars in merchandise by "under-ringing" it through self-checkout areas. Three additional members of the ring pleaded guilty earlier this month and face jail time. A fifth man who was charged in April in the investigation, Nicolas Arriola Cortez, 49, formerly of Union City, remains a fugitive and is being sought on a warrant. (Source njtoday.net)

Four arrested, charged with engaging in organized criminal activity in Commerce, TX According to loss prevention personnel at the store, multiple persons were indiscriminately grabbing clothes off the rack and items off of displays and throwing them into a shopping cart. All persons were transported to the Commerce Police Department where they were booked in for Engaging in Organized Criminal Activity / Theft Over $50 and Less than $500. Because they acted as a group, the charge is enhanced to a Misdemeanor A. (Source cbs19.tv)

Sponsored by: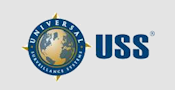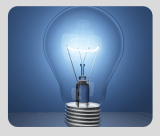 What's Happening?
Coming in 2012:

Mobile App's

LP Show Coverage

The Top 10