2012 Archives


Vector Security Promotes North American Service Capabilities at
2012 National Retail Foundation (NRF) Loss Prevention Conference
Emphasis on loss prevention solutions to Canada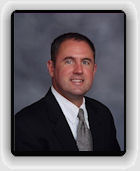 PITTSBURGH (June 14, 2012) – Vector Security® will promote its North American service capabilities to retailers – and in particular, Canadian retailers – at the 2012 National Retail Foundation (NRF) Loss Prevention Conference and Expo, June 20-22, in New Orleans.

While Vector Security has provided services in Canada for 16 years, an increasing number of retailers are moving north of the U.S. border, and the company has poised itself to efficiently and effectively deliver loss prevention solutions to that market.

"We have committed resources to serve Canadian customers," said Tim Lynn, who manages Canadian operations for Vector Security. "Our service model includes the National Service Center, which operates as a single point of contact for all project management, installation, service and maintenance. This ensures efficient response and cost-effective service delivery. Additionally, we have partnerships with more than 200 of the best technical service providers in Canada, allowing us to deploy a full range of loss prevention solutions in that region."

Tim noted that Vector Security operates a ULC (Underwriters Laboratories Canada) listed monitoring center, the winner of numerous industry awards including Frost and Sullivan's "Best Commercial Services Central Station in North America."

Among the loss prevention solutions provided by Vector Security in North America are video and mobile solutions; electronic article surveillance; access control; compliance and permit management; and robbery notification. The company also offers Managed Network Services, which delivers broadband networking that allows retailers to maximize their security solutions.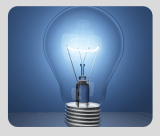 What's Happening?
Coming in 2012:

Mobile App's

LP Show Coverage

The Top 10