2012 Archives


Thoughts on the Upcoming Retail Council of Canada's Loss Prevention Conference

By Stephen O'Keefe, Vice President, Operations
Retail Council of Canada

We are days away from Retail Council of Canada's Loss Prevention Conference. Our outstanding agenda kicks off with a series of roundtable discussions. The roundtable topics have been selected by LP professionals and will have a dual benefit. Firstly they will allow for peer to peer dialogue on topics of interest to them. Secondly, these discussions will ensure RCC is positioned to respond to some of the major LP industry issues. These discussions will set RCC's LP agenda in the coming year.

The 2012 Shrinkage Survey preliminary report, conducted by PricewaterhouseCooper will be released on Day 1 as well. PwC will use 2008 comparative results to present the data to delegates. While I can't disclose any information, I can say that some of the trends will be of great interest to many retailers.

RCC and our Conference Planning Committee of LP industry professionals worked closely together to identify timely issues and the most appropriate speakers to deliver that important content. We did this to ensure that the conference was as relevant as possible to delegates.

Our "exhibit hall" is made up of 28 vendors. We limited the number to 28 in order to provide an intimate setting and a chance for delegates and vendors to delve into industry issues and solutions. Once again this year TYCO with its Sensormatic brand is the Presenting Sponsor of this event.

Online registration for this event will be closed on Monday September 10 at 12:00 pm EST. We hope you will join us for a day and a half of thought-provoking speakers, engaging content and excellent networking opportunities.

You can access more information about the event at www.rcclpconference.ca


Quebec's premier-designate moves to block "foreign companies" takeovers - casting a shadow over the proposed $1.8 billion takeover of Quebec home improvement retailer Rona Inc. by U.S. giant Lowe's Cos. Inc.
The PQ's victory "may seal the deal against Lowe's expression of interest in Rona," Credit Suisse analyst Gary Balter wrote. "Combined with the negative reaction by many shareholders and opposition from Rona franchisees, this deal is looking very unlikely." Here's a Canadian Province who once tried to split from Canada and become their own nation in recent times. They're extremely prideful and proud of their French heritage, as they should be, and coming to do business there in the Canadian Push is one thing but trying to buy one that doesn't want to be bought may be an entirely different matter as Lowe's is finding out. It'll never happen. Just a thought for this writer. (Source theglobeandmail.com)

Canada's Darling - Lululemon Athletica Inc. looking to grow by selling more children's clothes in its Ivivva Athletica stores. With seven locations across Canada, including a brand new outlet in Winnipeg, Ivivva is now expanding to the U.S. This month, five opened in locations south of the border, including one across from the Children's Museum of Manhattan in New York. (Source macleans.ca)

The American Push - Seems like they're doing the same thing the U.S. is doing - crossing the border for growth. With Lululemon, Joe Fresh, Nygard, and an HBC division set to compete with Bed Bath & Beyond - all growing in the U.S. In ten years the border will be mostly invisible for trade - as it should be.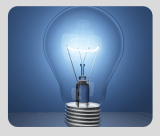 What's Happening?
Coming in 2012:

Mobile App's

LP Show Coverage

The Top 10