2012 Archives

Loblaw plans 700 corporate layoffs
On Tuesday Loblaw Cos. said it would lay off approximately 700 jobs at its corporate headquarters over the next three weeks. "We're managing costs where it makes sense by reducing administrative expense." Loblaw, which operates and franchises more than 1,000 stores across Canada and employs more than 135,000 people, last week had been named one of Canada's Top 100 Employers by Mediacorp Canada. Just last week the Daily reported cuts at Shoppers Drug Mart and Hudson's Bay. Canada is streamlining in anticipation of the increased competition coming next year when Target opens and they're not seeing the sales increases like the retailers in the states this year. Not even close. And they haven't gone through the downsizing era we in the states experienced in the last fives years either. Relatively speaking their cultural background is more pro-employee and therefore downsizing is a bad thing to do for the corporate image and can result in a customer backlash. (
Source supermarketnews.com
)



'Gas and Dash' awareness campaign. According to Crime Stoppers, stealing gasoline is on the rise. On Tuesday, Crime Stoppers and four retail groups launched an initiative aimed at putting a dent in gasoline theft. The anti-theft initiative campaign is being orchestrated in concert with the Canadian Fuels Association, Mac's Convenience Stores Inc., the Ontario Convenience Stores Association and the Canadian Independent Petroleum Marketers Association. (Source theglobeandmail.com)

Counterfeit MAC makeup seized by Sarnia Royal Canadian Police
.
Following a lengthy investigation, Sarnia RCMP has seized over 11 hundred suspected counterfeit MAC makeup products from a local salon and spa. Sergeant Deb Murtha says no charges have been filed as of yet so the business will not be named. Consumers are advised to be on the look-out for more such fakes. The Mounties say counterfeit makeup is unregulated and may contain unknown chemicals which can cause allergic reactions and burns. (
Source newswire.ca
)


2,500 small convenience stores in Ontario and Quebec shut down because of contraband cigarette sales
There is a booming black market for illegal cigarettes all throughout North America. You've got smugglers who get busted and start right up again within months moving millions on contraband smokes. From Virginia to Manitoba, Canada illegal smuggling of cigarettes is a billion dollar industry. (
Source updatenews.ca
)
Man found not guilty of trying to kill Fairview Mall security officer after fleeing from The Bay store trying to escape arrest A man who fired a shot at a mall security guard to escape arrest was acquitted of attempted murder Friday and convicted of lesser charges. Christopher Alexander, 29, was convicted of recklessly discharging a 9mm Glock handgun to prevent his arrest after stealing a sample bottle of cologne from The Bay store at the Fairview Mall on Sept. 13, 2010. Alexander now faces a minimum of five years for firing a prohibited weapon to escape arrest and a maximum of 14 years. (Source privateofficerbreakingnews.com)



Sixteen Year old with a Machete, taken down by a Jewelry Store Customer in Burnaby. The thief walked into the Augustun Jewellers with the intent to steal, waving a large machete to make his point. As a 29 year old customer was shopping for an engagement ring, standing only a few feet from the robber, he jumped into action. (Source ctvnews.ca).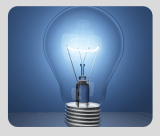 What's Happening?
Coming in 2012:

Mobile App's

LP Show Coverage

The Top 10