2011 Archives

The 25% pricing difference in Abercrombie & Fitch's Canadian stores over their U.S. stores is also impacting their sales. With one senior economist saying "U.S. retailers are marking up their prices from depressed levels at home." "Margins are a little leaner than they've historically been in the U.S." due to the competitive landscape. However, there's been some dramatic change over the last few months, the race to open stores in Canada has lost a "bit of its allure" due to retail sales growth in the U.S. is now "outpacing the pickup in Canada – the reverse trend of the past few years." Is the Canadian market slowing down right before the real push begins? (Source theglobeandmail.com)

With 528 U.S. stores Yankee Candle joins the "Canadian Push" and announces it'll open 5 company stores by Sept. 16th with plans to expand its wholesale business as well. They have 5,300 stores in their wholesale network in 48 countries. (Source marketwatch)

Ellen Fisher, another American retailer joins the "wagon train north" and will open one store in Vancover. Retail consultant David Ian Grey says the trend reflects the tough times south of the border. "A lot of American chains are focused on growth outside of the US because of the stalled economy there." Grey says Canada is an obvious choice for the American chains because Canada has historically under-competed in the retail field. "It's pretty easy for a good concept to come in and grab share," he says. "You don't need a lot of stores because the market is concentrated in some very distinct urban settings and we are relatively close in terms of business culture and the ability to fly back and forth. So we have become quite attractive." Grey says the surge of US businesses crossing the border means the Canadian businesses will need to pick up their socks." (Source vancoversun.com)

"Illegal gangs" throughout Canada, numbering over 175 organized criminal gangs, use the sale of illegal cigarettes to bank roll their activities, including drugs, guns, and human trafficking, and the National Coalition Against Contraband Tobacco is launching an ad campaign in Ontario to raise consumer awareness of the harms that result from purchasing contraband tobacco. Illegal cigarettes cost governments in Canada billions in lost taxes and "lines the pockets of Canada's worst criminals." This is a much bigger problem in Canada than in the U.S. as is human trafficking. (Source newswire.ca)

The Royal Canadian Mounted Police seized counterfeit goods from a vendor at the London, Ontario, Woodstock Fairgrounds valued at $45,000. "Counterfeiting of consumer items and their sales is not only hurting the economy through loss of jobs and tax revenue, but there is information linking such items to more serious issues such as child labor, drug trafficking, organized crime and terrorism," stated Sgt. Mark Groulx, NCO i/c of London RCMP's Rural Unit. "The RCMP is committed to combating this type of criminal activity through education and enforcement." (Source newswire.ca)

"Food in Canada: Eat at your own risk." the Canadian Medical Association Journal editorial this past April. Alleging the country's private and public sectors aren't doing enough to prevent the 11 million cases of food-related illnesses each year. "[It's] cross contamination, lack of refrigeration and people not washing their hands when cooking. Those are the kinds of things that are really hurting consumers." (Source canadiangrocer.com)

Fact: Ontario ranks #1 in retail sales in Canada hitting $155.9B with 805,000 retail employees staffing 82,178 stores.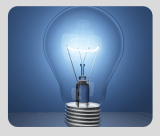 What's Happening?
Coming in 2012:

Mobile App's

LP Show Coverage

The Top 10