Nedap: Patrick O'Leary to Lead Retail Division in North America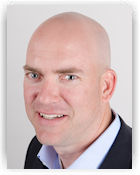 Atkinson, NH - June 1, 2015 - Nedap, a global leader in loss prevention and RFID solutions for the retail sector, is delighted to announce the appointment of Patrick O'Leary as the Vice President and General Manager of Nedap Retail in North America. In this role, O'Leary will oversee sales, client relations and marketing.

Retail industry expert
O'Leary brings more than 18 years of retail industry and leadership experience to the role. Previously, he worked for Checkpoint Systems Inc and Verint Systems Inc, managing national key accounts and leading sales, operations and technical representatives.

President of Nedap Retail, Rob Schuurman, commented: 'Patrick is a great addition to our US team. His appointment is a crucial step forward for the company and one of several key milestones expected to be announced over the coming months. Patrick's vast experience and network in the retail industry will definitely help to drive forward Nedap's strategic goals.'

Offer to market: intelligent article surveillance
Nedap's portfolio for the American retail sector consists of Electronic Article Surveillance (EAS) systems that enable retailers to permanently reduce losses caused by customer theft and internal fraud. The high performance hardware is equipped with RF/ RFID, visitor counting and metal detection sensors that collect actionable data directly from the stores. Organization-wide dashboards offer executive-level insight into policy compliance and potential security risks.

About Nedap
Nedap is a manufacturer of intelligent technological solutions for relevant themes. Sufficient food for a growing population, clean drinking water throughout the world and smart networks for sustainable energy are just a couple of examples of themes Nedap is working on. It has a continual focus on technology that matters. Nedap was established in 1929, has been listed on the stock exchange since 1947 and, with more than 720 employees, Nedap is active around the world.

Nedap helps global retailers permanently prevent losses, optimize stock levels and simplify the multi-store retail management.