GIS wins U.S. Postal Service Supplier Performance Award

Supplier Excellence Award Recognizes GIS' High Performance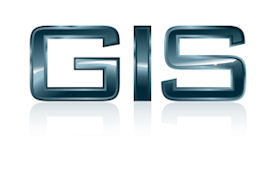 Chapin, S.C. - The U.S. Postal Service today announced that GIS has been selected as one of just 16 winners in its 2014 U.S. Postal Service Supplier Performance Awards program. This marks the second time in five years that the Postal Service has chosen GIS for a Supplier Performance Award.

GIS, which processed over 600,000 background checks for the U.S. Postal Service in 2014 alone, received the Supplier Excellence Award. The award recognizes Postal Service contractors for high level of performance in supporting the Postal Service during 2014.

To win an award, companies must first be nominated by Postal Service professionals who have worked directly with the company and have knowledge of its efforts on behalf of the Postal Service. These nominees represent some of the best of the more than 20,000 vendors that service the Post Office.

"We are known for our quality and our accountability, both by our clients and by our competitors," said Raymond Conrad, owner and CEO of GIS. "This award is reinforcement of the basic fact that businesses thrive by taking the time to do things right and to provide services of the highest possible quality."

GIS has been providing background screening services to the U.S. Postal service since 2002. In the 2009 Supplier Performance Awards program, GIS won the Supplier Innovation Award for creating unique changes in processing of HR procedures. These innovative procedures accomplished improved hiring timelines while also savings on the processing cost.

In their more than decade-long partnership with the Postal Service, GIS has created numerous platforms and processes specifically to help the Postal Service screen and hire individuals more easily. These innovations are made available to all GIS clients and, because they were built to handle the demands of such an enormous workforce, they can handle the needs of smaller employers with ease.

About GIS (General Information Services, Inc.):
GIS is an NAPBS-accredited employment background screening company that has been providing screening services since 1966. In recent years, GIS has grown to serve thousands of customers nationwide by providing comprehensive national and international background check solutions and industry-specific services. For more information about GIS and its products or services, visit www.geninfo.com.