The USS Foundation's Seventh Annual Charity Golf Tournament to be Held at a PGA Grand Slam Course before NRF Protect Conference Kickoff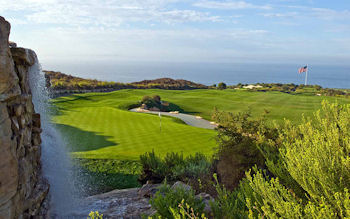 RANCHO CUCAMONGA, Calif., (June 8, 2015) – On June 23, the first day of the NRF Protect 2015 Loss Prevention Conference & Expo, the USS Foundation will host its Seventh Annual Charity Golf Tournament. The event will take place at the world-famous Trump National Golf Club, Los Angeles, which will also host this year's PGA Grand Slam of Golf. All proceeds will go to the programs that benefit disadvantaged children, such as the USS Foundation's much-loved Adopt-a-Bike program.

"This has become of the premier charity event that the LP community participates in, and we are so grateful for the strong support of participants and sponsors" said Brittney Port, program director for the USS Foundation. "Each year we were able to raise more money than before, and use the donations to reach more children who live in difficult circumstances."

According to Port, this year's biggest sponsors are LP Magazine; Contact, Inc.; LP Jobs; Stanley Security; and Diebold. Additionally, Burlington Coat Factory is expected to make a direct donation of $5,000 for the National Center for Missing and Exploited Children at the event.

The USS Foundation will provide free transportation to and from the tournament, so that participants can make it to the NRF's Executive Afternoon in time.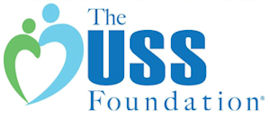 The USS Foundation is a non-profit organization dedicated to help children in need. It is known for its Adopt-a-Bike program; holiday meals for low income families; and visits to children recovering from serious illnesses. The USS Foundation is also a proud supporter of the National Center for Missing and Exploited Children.

Registration information for this year's charity golf tournament can be obtained from the USS Foundation's web site: http://www.ussfoundation.org/golf.php


About The USS Foundation:
The USS Foundation is a charitable, non-profit organization dedicated to helping less fortunate children to have the tools, skills and knowledge to build a better life with a hope for a brighter tomorrow. Visit the USS Foundation at www.ussfoundation.org.

About USS:
USS is the largest privately held innovator of loss prevention solutions. Since 1995, USS has maintained the vision of providing unsurpassed technical innovation with unrivaled customer support to Fortune 500 clients, worldwide leading retailers, and local communities. USS offers total security solutions designed to deter theft, prevent loss, and increase profitability. To learn more about the complete line of USS electronic article surveillance (EAS) tags, closed-circuit television (CCTV) systems and loss prevention solutions, visit USS at ussinnovate.com.


For more information, contact:
Brittney Port
The USS Foundation
(909) 484-7870
bport@ussinnovate.com