Kroger's ORC Team Goes Above & Beyond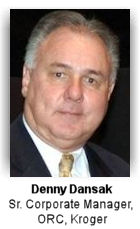 Denny Dansak, Sr. Corporate Manager, Organized Retail Crime, Kroger and the entire Kroger ORC Team have been instrumental in breaking major felony fencing cases throughout the United States. According to Denny, the commitment for his ORC unit began with the vision of Karl Langhorst, Corporate Director, Loss Prevention, Kroger. Karl wanted to have an impact on ORC in all of Kroger's 2,600+ stores in 34 states, and to do this required a dedicated team of investigators to get the job done. Five years ago, Karl hired Denny, who had no Retail Loss Prevention experience at the time. Denny brought a strong background in Law Enforcement/Investigations, an unwavering passion and a "can do" attitude that helped him successfully build one of the strongest ORC programs in the country. Denny has assembled a team that includes other leaders from the Law Enforcement community. Each of his ORC Investigators also currently sits on ORC Boards throughout the country.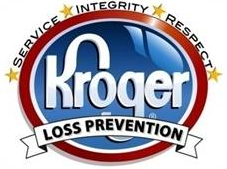 In regards to Kroger's most recent case in Knox County, TN - reported in today's Daily below - Denny said building a relationship with local law enforcement was key. Kroger ORC Investigators work as closely as possible with Law Enforcement in all their investigations. They don't just hand over a case file and expect results. The Knox County Sheriff's Department understood the impact of their specific ORC investigation, and how the activities could be driving other crimes, such as fencing, money laundering, narcotics, robbery, burglary and even a possible health hazard to the community from out-dated or contaminated baby formula. This most recent bust is just one more in a long series of successful investigations for the Kroger ORC Team.

We at the Daily would like to thank Denny and the rest of Kroger's ORC Investigators
for all their hard work. And we wish them the best of luck!

Kroger ORC Team and Knox County Sheriff's bust Knoxville businesses fencing stolen baby formula A six month investigation by the Knox County Sheriff's Office on stolen baby formula has resulted in the raid of three children's consignment stores Thursday morning. A Knox County Grand Jury indicted the owners of the stores for attempted theft. As the investigation continues, more charges are likely. Charged are the owners of Wee Care: Fathi Husain, 52 and his wife, Rebecca Husain, 53; The owner of Rugrats: Brandi Oliver 36, and her associate Pamela Monday, 45; and the owner of Penny's New and Used Baby Stuff, Kenneth Harris, 71. They are accused of knowingly buying stolen baby formula. Rugrats and Penny's had several hundred cans of formula, while Wee Care had the largest number. Officers expect to be on the scene all day hauling out hundreds of cases of formula. Many different kinds of formula were found inside the store and placed all over the packed store. The investigation is a joint effort between the KCSO and Kroger, Homeland Security Investigations, and the Department of Revenue. These three stores were targeted because interviews with convicted shoplifters pointed to these establishments. knoxsheriff.org knoxnews.com wkrn.com

Ex-con scamming major retailers with Refund Frauds in Tucson, AZ
A convicted con artist is using the name of well known non-profit organizations to scam major retailers. Tucson police detectives say 62-year-old Cedric Pierce has been going all over Tucson saying he's with a non-profit organization and wants to return merchandise without a receipt. His name and picture came up at the monthly Retail Theft meetings held at Operations Division West. "He always comes to the business empty handed, and selects items from the shelves and goes and does an exchange without a receipt," said Detective Olga Ramirez. "Most of the time, he would receive a gift card. He would in turn exchange the gift card for cash at another location." She added, Pierce would always call the store first, tell them he was representing the nonprofit organization and give them the name of the manager saying he had already spoken to them about the issue. Police said the 62-year-old Pierce also used his girlfriend 32-year-old Cathi Magallanes in the scam. Detective Ramirez said his crime spree goes back to August. She's documented 15 stores he conned out of thousands of dollars. kvoa.com

Meijer Loss Prevention bust 2 men running vacuum-stealing racket in Bay Co, MI Two Hampton Township men are facing criminal charges for allegedly running a vacuum-stealing racket. Police on Thursday, May 30, responded to the Meijer store in Hampton Township for the attempted theft of two vacuum cleaners. Loss prevention staff told police that they observed two men enter the store with one trying to leave with two Dyson vacuums in his shopping cart. The vacuums were valued at $499.99 each. When Meijer employees approached the man, he left the cart behind, got in a black Lincoln, and drove away. The employees provided police with the Lincoln's license plate, which did not match the car it was affixed to. The employees also told police they had three Dyson vacuums stolen in recent weeks for a total loss of $1,899.97. One of those vacuums, stolen on May 18, ended up on eBay and was then pawned at Bay City Discount by 28-year-old Shaundra M. Militello, court records show. mlive.com

Natick, MA Police search for Macy's sunglass shoplifting suspects
Police are searching for at least three people, including a man in a wheelchair, who stole about $1,000 worth of sunglasses from a Natick Mall store on Wednesday. The trio stole two pairs of Versace sunglasses, a pair of Michael Kors and one pair of Ray-Bans from Macy's around 5:41 p.m. According to police, officers went to the Natick Mall after a report of man in a wheelchair possibly being robbed. Instead, police said, store security personnel were chasing the man after the theft. The suspects fled the store. Police tried to catch a man in a blue wheelchair, but he was able to get away. wickedlocal.com