Boresow Named Chief Operating Officer at Short Circuit

Seasoned Executive Brings Years of Experience Leading
Growing Service Organizations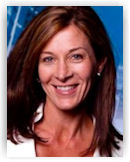 Lee's Summit, MO - Short Circuit Electronics, Inc., a national provider of CCTV service and installation announced that it has named Rebecca Boresow as its Chief Operating Officer. Boresow will report to Dan Israel, Short Circuit's President and CEO and will be based out of the company's Lee's Summit headquarters.

Israel states, "Rebecca brings a wealth of experience in leading service based organizations encountering rapid growth. Her high energy, disciplined approach and emphasis on training will be a great fit for our service oriented culture."

Boresow a graduate of the University of Kansas, spent the prior 21 years in the Entertainment and Broadcast industry, most recently as Director of Sales at Meredith Corporation, a national media and marketing company.

"I couldn't be more thrilled to be a member of the Short Circuit team. It is tremendously rewarding to be a part of a company with a strong customer oriented culture," said Boresow. "Being able to do that within a dynamic industry with rapidly changing technology opens the door for innovation. I am looking forward to continuing to build upon the foundation that Dan and Dave have built over the last 27 years."

Short Circuit Electronics, founded in 1988, provides CCTV equipment service, repair and installation for companies with a national footprint, supporting the equipment at over 75,000 locations throughout the US, Canada and Puerto Rico. Short Circuit has been recognized by Security Dealer & Integrator Magazine as one of the fastest growing system integrators in the United States. To learn more about Short Circuit, please visit www.shortcircuitinc.com.