Rent-A-Center Transforms to Asset Protection and Reorganizes Field Team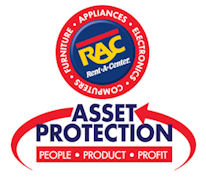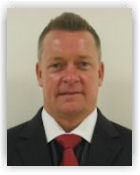 Rent-A-Center's Loss Prevention department has rebranded to the Asset Protection department, better aligning their role with the direction of the organization.

"The Asset Protection team will continue to contribute to the success of the organization through our traditional role of profit improvement," says Jim Carr, Senior Director - Global Asset Protection for Rent-a-Center. "Additionally, we will now contribute in other areas of the business such as supply chain, crisis management, compliance and global travel safety. We are taking a broader approach to the business, looking at opportunities to leverage data, technology and remote capabilities. While the field continues taking on additional responsibility, we also increased the compensation of 88% of our team."

Rent-a-Canter's Asset Protection department has also restructured, introducing a shared service program that aligns their current field-based resources with both brands of their business. Their U.S. and Canada field organization has been restructured into three zones, each led by a Senior Zone Asset Protection Manager. Jim Carr announces the following promotions to Senior Zone Asset Protection Manager:

| | |
| --- | --- |
| | Mark Conachen joined RAC in November of 2008 and has excelled as a Regional Loss Prevention Manager and Divisional Loss Prevention Manager. Prior to joining RAC, Mark held numerous loss prevention and operations positions at Lowe's, Home Depot and Target. Mark is a Certified Fraud Examiner and a graduate of Michigan State University where he earned a bachelor's degree in Criminal Justice. |
| | Bill Mason began his career with RAC in April 2008 and has been a valued member of the loss prevention team, driving departmental initiatives focused on training and auditing. Prior to joining RAC, Bill spent 15 years with JONES APPAREL GROUP as the Vice President of Security and Facilities. Bill is a Certified Fraud Examiner and a graduate of Rowan University with a bachelor's degree in Criminal Justice. |
| | Jesse Vera joined RAC in June 2012 and has been instrumental in moving our department forward. Jesse brings diverse leadership experience in both Operations and Asset Protection from Toys R Us, Access Financial, Blockbuster and Radio Shack. Jesse attended Ranger College in Ranger, Texas. |

Thank you to Jim Carr for this article submission!
We at the Daily would like to wish Jim and the entire RAC AP Team the best of luck!