RILA's 2013 Retail Asset Protection is now offering an Exhibit Hall Preview Hour on the first day of the conference. This additional time will give you an opportunity to promote your solutions earlier in the event, and supplements our times on Monday evening, Tuesday at lunch, and Tuesday evening.

In addition to more exhibit hall time, RILA offers :

- MORE Top Retail Companies: 9 of the Top 10 retailers attend
- MORE Diversity With Retail Companies of All Types and Sizes:

Types that participated in 2012: Apparel & Accessories (21%), General Merchandise (8%), Discount Stores (7%), Grocery Stores (7%), Hardware Stores (6%), Hobby/Toy/Game Stores (5%), Food/Beverage (4%), Department Stores (4%), Motor Vehicle Parts (3%),
Drug Store/Pharmacy (2%), Health/Personal Care Stores (2%), Office Supplies (2%), Pet & Pet Supplies (2%)

Size of 2012 Retailers: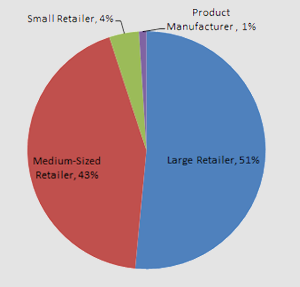 - MORE Face-Time with Retailers: RILA features a 1 retail individual to every 1 exhibitor ratio,
guaranteeing you more interaction with key retail decision-makers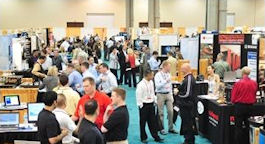 - MORE Purchasing Power: 2012 Exhibitor Purchasing Ability: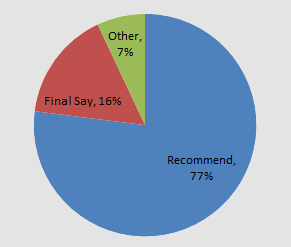 Don't miss out on RILA's 2013 Retail Asset Protection Conference.

Sign up today!