InstaKey Welcomes a new Key Control Consultant
to their Team!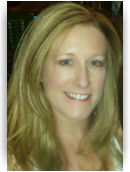 InstaKey Security Systems is the recognized industry leader in developing and simplifying KeyControl management programs. Focusing on strong corporate values and cultures within, we employ an outstanding group of individuals who work hard to support and aid in making our Client's lives simpler. Our newest addition to the team is no exception.

Tina Molloy joined the InstaKey team after 27 years of Retail Sales experience. She worked her way up to management within several companies including Neiman Marcus, Nine West and Donna Karan. Most recently in her career, she worked as a vendor to hospitality and spent 4 years as a Wine Representative for Republic National Distributing Company. They described her as "customer-centric" and a strategic asset to the team.



Colorado has been home to Tina for 20 years now, originally from the city of St. Louis. In her spare time, she enjoys gardening, cooking, and traveling.

We are excited to welcome Tina's upbeat and innovative approach to our Sales team, and to InstaKey!