Canadian Privacy Laws now favorable for the LP professional - Read all about it here in the Daily in a 3 part series starting Monday next week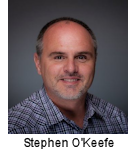 By Stephen O'Keefe
VP of Operations, Retail Council of Canada
Retail Consultant, Grist Mill Solutions

In a world of growing risk and threats the Loss Prevention professional is continually fighting the battle between privacy and security. There are arguments in both camps that one is more important than the other. Legislative leaders and elected officials play a important role in establishing the happy medium, but what happens when they get it wrong? Extremely strict privacy laws make it easy for a criminal to establish anonymity, and very difficult for a security professional to conduct a thorough investigation. Weak privacy laws create an environment of risk to the public whose identities may be compromised for nefarious purposes. Next week we will be posting a three part series describing a 15 year journey through the legislative bureaucracy that placed Canada at the top of the leaderboard for Privacy Laws, and created the unintended consequence of anonymity for the bad guy.

Digital Privacy Act Finalized
The Government of Canada recently passed amendments to the Personal Information Protection and Electronic Documents Act (PIPEDA) that will impact every organization that collects, uses or discloses personal information in the course of commercial activities (for example, the personal information of customers or clients).

Overall, the basic framework in PIPEDA remains the same. Key changes include:

● Clarification of valid consent. PIPEDA is now more explicit about what constitutes valid consent when collecting personal information through commercial activities directed at specific classes of individuals, such as children;
● Mandatory Data Breach Reporting. PIPEDA now includes obligations for organizations to report potentially harmful data breaches to the Privacy Commissioner of Canada and affected individuals; and to keep records of all data breaches. The law includes significant fines for deliberately failing to comply with the new data breach rules.
● New exceptions to the requirement for consent. PIPEDA now includes a number of new exceptions to the requirement for organizations to have consent before collecting, using, or disclosing personal information for specific purposes. These new exceptions include being able to share personal information to conduct due diligence in the context of a merger or acquisition; to report suspected cases of financial abuse; or to contact the family of a missing or injured individual.
● New powers for voluntary disclosure when deemed in the public interest and other powers. Under PIPEDA the Privacy Commissioner now has the ability to enter into voluntary compliance agreements with organizations that have been found to be violating the law. In addition, the Commissioner has more time to take organizations to court over a privacy violation, and greater scope to make information about a non-compliant organization public, when it is in the public interest.

These changes came into force on June 18, 2015 with the exception of the mandatory data breach reporting requirements. These measures will not come into force until regulations that provide specifics on the data breach requirements have been adopted, expected sometime in 2016. Industry Canada has stated that it will hold stakeholder consultations in advance of finalizing these regulations.

A press release from the Government of Canada can be found here.
The Legislative Summary of the law can be found here.
Full text of the Digital Privacy Act can be found here. retailcouncil.org

More fresh food, more shrinkage problems for supermarkets, experts say
The "fresh revolution" is on at scores of supermarkets across the country this year as grocers spend heavily on renovations to feature more fresh food in the hope of generating higher sales and profits. But while consumers who are generally shifting toward healthier eating habits might appreciate the moves, supermarket owners like Loblaw, Metro, Sobeys, Save-On-Foods and Sobeys may end up regretting the collective push, experts say. "[T]here are many myths surrounding the fresh revolution, not the least of which is that fresh categories are more profitable. Fresh departments - with everything going well - often generate about half the profitability of old boring grocery departments.

But the shift to fresh means more money spent by grocers on things like labor - and the risk that returns won't be as high as some think. You have to manage the whole supply chain, the issues we're seeing with currencies and the whole issue around shrinkage and wastage" weigh on profitability. Supply chain logistics have improved to reduce "shrinkage" or food waste, CIBC's Caicco said, but it still may all add up to a costly effort that doesn't grow the bottom line. globalnews.ca

It's Going to be a Fight - Too Many High End Retailers Setting Up Shop In Canada An explosion in the number of high-end retailers in Canada could lead to tough times for the segment down the road in a classic case of too many sellers chasing too few buyers, according to retail consultant Trendex. Over the past two years, the Canadian expansion plans of both Nordstrom and Saks have come into focus as have the expansion/remodelling plans for Holt Renfrew and Harry Rosen," Trendex said in a newsletter. Together the total number of stores operated by the four banners will increase from 24 in 2014 to 36 in 2017, including 16 stores in the Toronto market alone.

While these store counts alone rightly raise concerns, they are only part of the story," says Trendex, which estimates that more than 40 new high-end doors under various brands have opened in Canada over the past three years, with 30 more to be added between 2015 and 2017.

Besides the risk to the segment from too many competitors and the possibility of a domestic or global economic downturn, Trendex noted that "luxury/better retailers will also continue to experience problems finding and training competent sales personnel.

While FGL Sports, Mark's, Reitman's, Walmart and HBC's DSG Division reported stronger results, many others continued to struggle. Danier Leather, American Apparel, Gap and Sears Canada all sustained double-digit sales decreases. Le Chateau lost $12.4 million as sales were down less than the prior year but same-store sales were lower. chroniclejournal.com

Fashion retailer Simons to expand across Canada
One of Canada's oldest family-owned retailers is hoping to defy industry woes by launching an expansion that could extend the Simons brand across Canada. The fashion retailer is spending up to $200 million over the next four years to open eight stores. It says the move is intended to boost its annual sales base of more than $350 million. ctvnews.ca

Tim Hortons offers buy-outs to 15 per cent of total workforce - "just over three per cent" elected to take the offer Under the terms of the buy-out package offered, qualifying employees would receive three weeks salary per year of service. Tim Hortons has offered buy-outs to 15 per cent of its total corporate workforce across all Canadian offices and regional branches. The voluntary redundancy offers have also been extended to 15 managers in corporate-owned restaurants, but does not include sales staff at roughly 3,800 Tim Hortons franchises in Canada. Tim Hortons currently has approximately 2,300 employees at its headquarters, regional offices and distribution centres across the country.

The spokesperson added that Hortons is "working on bringing some additional shared services" to Oakville and that over 160 individuals in Oakville have been offered "promotions and new opportunities" since the company cut roughly 350 corporate staff following the merger of Burger King and Hortons to form Restaurant Brands International in December 2014.

A current Tim Hortons employee, who did not want to be named, alleges that more than 800 workers have left Oakville since the start of 2015, a figure that Robichaud denies. Many have left voluntarily, the employee says, because they don't want to transfer knowledge "knowing full well that they will be laid off in January." The employee said that "essentially everything is being outsourced department by department" and "everyone is demoralized and upset and stressed out beyond belief." The Star spoke to a Tim Hortons employee privately who said IT workers in Oakville were being asked to train workers at outsourcing firms based in the U.S.

Robichaud confirmed the option of outsourcing some corporate positions is being explored and the payroll department will be outsourced this fall, affecting five employees who Tim Hortons say have not "been asked to train replacement workers." thestar.com

Victoria Police investigating after employee records from Sports Traders tossed in dumpster Greg Penno, the owner of Sports Traders, admitted to tossing out the boxes, chalking it up to a simple mix-up. "It was good they found it, I think there's no harm done," he said. "It is the wrong thing to do obviously and I made a mistake, I mixed up the boxes, but I think ultimately, they would just go to the recycle bin and get chewed up there." Penno was cleaning up the attic of his store when he came across the boxes, which he said he thought contained invoices from the store's old owner. At least one of the boxes was clearly labeled "Employee Payroll." vancouverisland.com

Montreal downtown businesses opting against staying open 24 hours
Despite being given the option by the Montreal city administration since May, stores in the downtown core are not opting to be open for 24 hours. Businesses in Montreal's Latin Quarter, Gay Village, and Quartier des Spectacles have the option of never closing. Also some owners believe it could be a security risk. They worry drunk people might come into the stores and harass staff. cbc.ca

Joe Fresh closing 2 NYC stores and may be closing it's only other 2 in NYC as well

Strike canceled at 69 Loblaw-owned stores in Ontario as workers ratify agreement

Rent-A-Center sells 14 Canadian stores

Retail Fast Facts: June 2015
● Total monthly retail sales changed by 1.7 per cent over the comparable month last year.
● Total sales excluding food, automotive and gasoline changed by 5.0 per cent over the comparable month last year. retailcouncil.org

Named one of the top 10 most influential Chief Information Security Officers by Sys-Con Justice Systems, Jamil Farshchi has successfully protected some of the world's most sensitive information assets including nuclear weapons, financial systems and networks, and complex technologies such as the space shuttle, Hubble Telescope, and Mars Rover.

Jamil's information security background is diverse, from leading a team at the Los Alamos National Laboratory (LANL) to building risk-based security programs for media conglomerate Time Warner. He has also held senior executive positions at NASA and VISA, where he was responsible for protecting the company's consumer payment card transactions. In March 2015, The Home Depot hired Jamil its first ever chief information security officer. He is charged with the unique challenge of securing and enabling some of the most engaging, valuable and widely consumed content and has overall responsibility for Home Depot's information security, data protection and vulnerability management.
Save $100 with Early Bird Rate Today! Click here to register.


Two Toronto men arrested with U-Haul truck and over $5,000 of stolen goods from Walmart, Lowes and Real Canadian Superstore A pair of Toronto men were arrested twice in one night after a shopping cart full of meat was stolen from an Oshawa grocery store. Durham Regional Police said the men were initially arrested after a Monday evening theft from a Real Canadian Superstore on Gibb Street. Police were called to the scene at approximately 8:20 p.m., when it was reported that two men had filled a shopping cart with meat and fled the store. Both were arrested a short time later. The meat was recovered, and its value was estimated at $1,800. Inside the U-Haul truck where one of the suspects was found, officers said they discovered $224 worth of merchandise reported stolen from a Lowes store and $3,311 in products stolen from a Walmart store. Both men were charged with theft before being released, on the condition that they would not associate with each other. Just hours later, shortly after 1 a.m., the men were found walking together in Oshawa and arrested again. ctvnews.ca

Teens arrested after botched pharmacy hold up in Plateau, Montreal, CN
Two teenagers were arrested last night after an attempted robbery in the Plateau-Mont-Royal borough. A bystander at the corner of St-Joseph Street and Parc Avenue flagged down a passing patrol car, concerned about a situation inside a pharmacy. cbc.ca

1 of 2 suspects in alleged Windsor, ON Q-Store robbery turns himself in
It is alleged that a teenager was knocked unconscious and police say that two male suspects left the store with the victim's backpack and cellphone. The victim also reported that someone had stolen his bicycle. Police say that the suspect accused of assaulting the victim is still at large. cbc.ca

Teen girls sought in Armed Robbery of 7-Eleven in Lethbridge, AB, CN

Suspected Robbery at Kelowna Christian Supply Store