New Study Shows Warning-Based Return Authorization Systems Improve Net Sales, Reduce Return Rate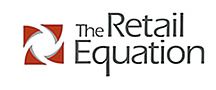 "Fringe consumers" are those marginally profitable shoppers that push the edges of a retailer's return policy - every retailer has them and tries to pinpoint ways to make them a more valuable customer. The Retail Equation recently worked with a nationwide retailer to determine the effect a return warning had on the net sales and return rate of these consumers.

Through The Retail Equation's Verify return authorization solution, the company monitored everyone who received their first warning between August 15, 2014 and November 15, 2014. These warnings are generated through Verify, which compares variables such as purchase and return frequency, dollar amounts and/or time against a set of prescribed rules that form that retailer's return policy. A warning is issued if the consumer's behavior exhibits habits that are inconsistent with the retailer's return policy. In this case, 1,200 warnings were issued during the three-month period.

The company then monitored the purchase and return activity of the 1,200 customers for 120 days after the warning was issued to determine deterrence. This was calculated by comparing the after-warning activity to the previous activity (since TRE accepted the warned return).

Interestingly, the net sales after the warning were actually higher than prior to the warning. Return dollars were reduced by 60 percent while net sales increased by 12 percent. The following table reflects the data for 1,200 customers for 120 days after the warning.


| | | |
| --- | --- | --- |
| | Net Sales | Return Rate |
| Before | | 76.8% |
| After | +12% | 54.4%* |

"Our solution was developed to detect and deter return fraud; however, we continually identify ways to use our technology to help retailers improve net sales and reduce return rate," said Adi Raz, senior director, data sciences and modeling at The Retail Equation. "This study is an excellent example of how The Retail Equation, using its patented warning process, can ultimately change consumer behavior for our retailer clients."

About The Retail Equation
The Retail Equation, headquartered in Irvine, Calif., optimizes retailers' revenue and margin by shaping behavior in every customer transaction. The company's solutions use predictive analytics to turn each individual shopper visit into a more profitable experience. This yields immediate financial payback, increasing store comps by as much as two percent, with significant return on investment. The Software-as-a-Service applications operate in more than 27,000 stores in North America, supporting a diverse retail base of specialty apparel, footwear, hard goods, department, big box, auto parts and more. For more information, visit www.theretailequation.com.