Canadian Privacy Laws now favorable for the LP professional

3-part series publishing Monday, Tuesday and Wednesday

June 18, 2015 marked the introduction of major changes to the Canadian Privacy Laws, which had previously made it extremely difficult for LP professionals to share information about known criminals. Read the firsthand account of the 15-year journey to change a law that was intended to protect against crime, but in fact made it possible for the criminal to operate with anonymity to a certain degree.

---
Part 2 - The Introduction of PIPEDA (Personal Information Protection & Electronic Documents Act)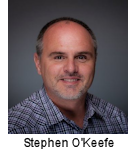 By Stephen O'Keefe
Retail Consultant, Grist Mill Solutions

Prior to 2000, many retailers collaborated to share information about organized criminals. Stories of major retailers meeting for days to look over a slew of data related to local criminals was commonplace. Mobile surveillances beginning in the early hours of the morning, and continuing through to the end of a day making observations about the activities of criminals was not unheard of, in fact many times the passenger of the vehicle was indeed a retail competitor. But a truce was understood when it came to organized criminals and the retailer's attempts to protect their companies.

PIPEDA, or the Privacy Act, put a stop to much of that and has been problematic for a number of years. Essentially the Act was created to describe how organizations may collect, use and disclose personal information of individuals they do business with. A key area of the act related to use of information relates to "consent", whether implied or explicit. If personal information is being used, the subject must be in a position to be able to approve of the use. The Act had exemptions however. Buried under section 7 of the Act was language which allowed those with "investigative body" status to share information without requiring consent. Unfortunately for many retailers, they did not pass the litmus test, they were not defined under the Act as "Investigative Body". That was designed to cover a group of Law Enforcement and Crown Corporations (government owned businesses).

Asking the bad guy if you can tell another potential victim if it is OK to warn them? Is this really why the Act was in place? The answer is no, but not quite simple. The Privacy Act and those who were advocates of its creation was well intended. It was created out of a necessity to protect individuals who were being victimized by identity theft, and fraud. It was also created to ensure Canada was a leader in data security for the growth of e commerce, and it was adopted quickly to establish Canada as a leader in the Global business world. For 15 years Canada was indeed recognized as best in class for data protection. Perhaps more so than intended.

Stay tuned for Part 3 tomorrow.


Keynote Session:

Organized Retail Crime: Stories from Toronto's Crime Scene


Sep. 16th - The International Centre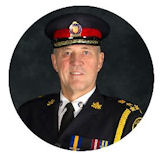 In his keynote presentation, Bill Blair, former Chief of Toronto Police will share some of the most detrimental and intense organized retail crime cases that he investigated during his 35 years of service with the Toronto Police. Chief Blair will share his unique perspective on leadership and will also offer advice on how LP teams could successfully work with law enforcement officials to combat crime.


LPNN Filming at the RCC LP Conference
Solution Providers - Want to help make Canadian History? Click here for sponsorship opportunities.