Protection 1 Names John Mendoza General Manager for its Wichita Branch
Decorated Navy Veteran brings more than 20 Years' Experience in the Security Industry to his New Position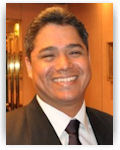 Chicago, IL - July 20, 2015 - Protection 1, the largest full-service business and home security company in the U.S., today announced that it has named John Mendoza to the position of general manager for its Wichita branch. Mendoza will report to Regional Vice President Robert Kerr.

"John has been a valuable part of the Protection 1 family for the past 12 years and during that time he has consistently advanced his career, holding a number of positions that exposed him to both our residential and commercial sales strategies and field operations," stated Kerr. "I look forward to his leadership as he joins the award winning Wichita branch team as the new general manager."

Mendoza entered the security industry in 1995 as a piece rate installer for ADT in Riverside, CA, after being honorably discharged from the United States Navy. While at ADT, he advanced his career and held the position of residential team manager for installation before joining Protection 1 as its residential operations supervisor in Riverside. Mendoza has also served as residential sales manager and operations manager for Protection 1 during his tenure.

During his military career, Mendoza received several accolades, including the Southwest Asia Service Medal, Armed Forces Expeditionary Medal, Meritorious Unit Commendation, Joint Meritorious Unit Award, Sea Service Deployment Ribbon and the National Defense Medal.

As the general manager, Mendoza will be responsible for managing the day-to-day operations for the branch, which has both commercial and residential sales activities. He will also oversee the quality and production of management/non-management personnel and will be responsible for attaining all financial and operational objectives.

"I believe that I'm in a people business. No matter what our individual role is in the company, we have the opportunity to do something good for someone else," commented Mendoza. "I love seeing individuals succeed at their job. Chances are, I've experienced their role and, from successes and failures, can offer support to help them succeed. I'm excited to share what I've learned and to learn from other great team players."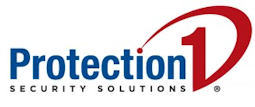 About Protection 1
Protection 1, the largest full-service business and home security company in the U.S., provides installation, maintenance, and monitoring of single-family home security systems, business security systems and multi-family security systems.

Protection 1 Names John Mendoza General Manager for its Wichita Branch/page two

Protection 1 serves nearly 2 million customers and employs over 3,500 people in more than 70 office locations and five UL Certified monitoring centers across the country. The company has a 97.3% customer satisfaction rating and an A+ Better Business Bureau rating.

Protection 1 also offers network management services through its Network Operations Center and is the only company in the security industry to hold Cisco Cloud and Managed Services Express Partner Certification.

Since 2012, the company has been recognized by leading industry publications for its commitment to its customers, the industry and the communities it serves. For other Protection 1 news, visit P1newsroom.com.