The Retail Viper - Confessions of an ORC Thief

"The most dangerous thing about a viper is its ability to strike before you realize you've encountered a snake."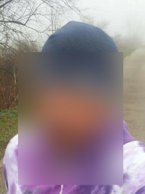 My first experience in the underworld began with CD's. A few short years later DVD's would hit the market and forever change my hustle. One weekend while visiting a flea market, I noticed vendors selling DVD's but there were no brand new releases that retail stores offered on their tables. The only titles I saw new were bootleg and I wanted no part of that! Well as an avid movie enthusiast myself, and since over half my collection was obtained from boosting, I decided to test the waters of the "Flea Market World."

I set my Sunday goal for 50 and by Wednesday evening, my goal had been reached along with a few for my personal collection. Saturday morning I paid for my booth and began my set up of one small table, a few movie posters for display, my DVD's and some music to bring in the crowd. I enjoyed watching the "Pretend Patrons", who in reality were other vendors, stop by my table. It was at that moment my pre-criminal mind envisioned another avenue to move my DVD's.

It had been a beautiful Saturday afternoon and by 1 pm I was shutting down with 500 dollars in my pocket. Throughout the day I was being asked if I could get certain titles and my reply was "Sure come back and see me next week." I wrote them down on a scrap piece of paper in code that only I would recognize, memorized them, then tore the paper up and tossed it in the trash. Paper Trails lead straight to jail!

A few weeks later I stumbled across another way to pick up new releases several days before they even hit the retail stores, which caused me to be in even more demand and increase my money making operation.

It was then that I decided to start my negotiations with vendors who were pretty much begging me to sell to them. This is where my relationship with flea market vendors, or what I now know as fencing operations, began. While I walked around with my newly found freedom on Saturdays, my entrepreneurial mind began to envision yet another venture. Investigate, research, find what customers wanted but didn't choose to pay full retail for, set up and wait for them and the "pretend patrons" to flood my booths.

Over the past 22 plus years I traveled across 7 states and numerous cities and I have boosted so many different products it would take another article just to list them all.

In November of 2014 I realized enough was enough and was given my golden opportunity to change and make a difference. It was my choice to accept it. As of July of 2015, I have worked with Law Enforcement and ORC divisions in two states shutting down fencing operations, and it has been a privilege and honor to be a guest speaker at two ORC events.

It is now one of my personal goals to share what I know as an ex-professional booster with all who will put aside their personal feelings about a former thief, hear my story about my expertise and "hard knock" elementals from the other side and listen as well as reflect.

Thank you for taking time to read a small portion of my story.

Sincerely Bill J ...AKA "The Retail Viper"

Editor's Note: Bill Jones (no, not his real name) has declared that he has turned his life around and no longer targeting the Retail world. Jones is currently assisting a National Retailer and Law Enforcement with major fencing operations and ORC cases around the country. Jones came to the D&D Daily voluntarily in an effort to get his story out to the Loss Prevention Community.


Eastern European & ORC suspect sentenced to 29 months in prison in Lebanon County - Heroin addict - 92 transactions at pawn shops Aaylan Zapotoczny, 28-year-old, "serial shoplifter" was sentenced last Wednesday to the nearly six months he already served to 23 months in county prison. He was fined $3,600 for 10 counts of retail theft, two counts of drug paraphernalia possession and one count each of theft and simple assault. Zapotoczny was also ordered to pay restitution of $708. In addition, he was banned from entering WalMart, Lowes, Home Depot and Boscov's while on parole. Zapotoczny's name surfaced in an investigation of JT's Buy and Sell store in Lebanon. He told investigators that he stole high value items, such as tools, televisions and vacuum cleaners, and sold them at buy and sell shops to support his heroin addiction. Between June 2 and Dec. 9, 2014, city pawn shop records showed Zapotoczny made 92 transactions at pawn shops, including 45 at JT's Buy and Sell with a transaction value of $4,422. ldnews.com


6 Person Crew Arrested in Vacaville, CA; Suspected In String Of Kohl's Thefts A crew of suspected shoplifters were caught by police in Vacaville. The Vacaville Police Department says they were called to Kohl's Friday night after loss prevention spotted the suspects loading up their carts. Police say the crew had even parked their car by a fire exit door. However, officers got to the scene in time to take six people into custody. Police say the six are suspected in a string of thefts from Kohl's stores in Citrus Heights, Sacramento, Stockton and Vacaville. The crew allegedly stole $10,000 worth of merchandise this week alone. cbslocal.com

Two Miami Women arrested for $10K Credit Card Fraud at Sak's, GameStop and Dillard's Two Miami women have been arrested and accused of credit card fraud of more than $10,700 at several stores in Sarasota County. Sak's Fifth Avenue at the Mall at University Town Center reported that Gladys Perez, 42, and Jennifer Izquierdo, 32, fraudulently opened a credit line at the store on July 23 and returned to use the credit and gift cards on July 24. Patrol units responded and apprehended them. Upon questioning by a detective, Izquierdo admitted to opening fraudulent credit accounts at Sak's, Gamestop and Dillard's. At Gamestop and Dillard's, she said she opened accounts using the name Lisa Mucelli. Their fraud came to about $10,773 at the stores. heraldtribune.com

Two Connecticut men accused in alleged $248K wine theft
An East Haven man and a Branford man are facing charges after Branford police say the pair conspired and stole $248,000 worth of exclusive wine from a distributor to sell the liquor more than a year ago. David Moon, 28, of East Haven, is to appear in New Haven court Tuesday to face charges that he and Richard Worthington, 29, of Branford, worked together to take the wine from Murphy Distributors, where Worthington had been an employee. nhregister.com

Twin Cities Organized Retail Crime Association - TCORCA - Aug. 3-4 at Crowne Plaza Minneapolis West - visit tcorca.org