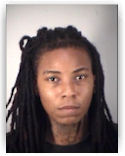 ORC Ring - Female admits to being part of ring operating in Leesburg, Fla. - Hitting Walmart - Are they hitting your stores?
A 26-year-old Leesburg woman, arrested for shoplifting at least a half-dozen times, let slip to police she is part of retail theft ring, an arrest affidavit states. Brionna Bender was taken into custody Monday for allegedly taking three sets of bedroom sheets from bedding department at Wal-Mart, placing them in a Wal-Mart shopping bag and trying to get a $40.41 refund from the service desk. While waiting on the history to come back, Ms. Bender made spontaneous statements (about) how there were several arrests for theft because she was part of a group who were going around doing these thefts at several other stores in the area," the arresting officer said. Bender made no additional comments.
dailycommercial.com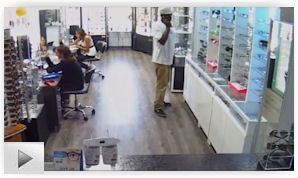 Man steals thousands from sunglass store in Jacksonville, FL
A Yulee business owner is on edge over the theft of thousands of dollars in merchandise stolen right in front of his employees, again. The heist was caught on surveillance video. He grabs a pair of expensive sunglasses and puts it in his pocket... over ... and over again. He even pretends to try on the shades - while already sporting a pair - before stuffing his pockets. "This guy was a professional, my staff members were two feet away from him - literally." "The thief walked around the store - talking on his cell phone to keep employees away - grabbed 8 designer glasses worth about $3,000 and the owner is hoping surveillance video will help get this guy caught.
news4jax.com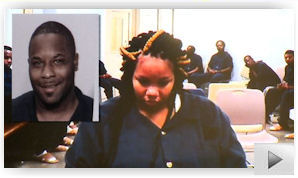 Serial shoplifters steal $10K in merchandise in South Jackson, TN
Thousands of dollars in merchandise is stolen from a Jackson Walmart in what police are calling an elaborate shoplifting scheme. Officers say they stole more than $10,000 worth of merchandise and may be connected to similar thefts in Jackson and West Tennessee. But this dynamic duo's shoplifting scheme came to an end Monday night. In the video, Noonan can be seen opening a box filled with new merchandise and emptying it. Seconds later, she can be seen filling the box with dozens of other items, trying to conceal them. Investigators said Noonan and Hayes were known for using a getaway car and that it was easier to track them because they used the same one almost every time.
wbbjtv.com
Macy and Sears Jewel Thief plead Guilty in San Mateo County, CA
A Hayward man facing multiple burglary and theft charges in connection with a series of attempted jewelry and cigarette thefts in San Mateo and Redwood City took a plea deal on Monday just as his trial began. Dale Lionel Mark, 55, pleaded no contest to one count of burglary and one count of grand theft and admitted to nine prior convictions. On Dec. 1, 2014, Mark was seen entering the Macy's at the Hillsdale Shopping Center in San Mateo and using a tool to cut a security cord on a jewelry case before leaving the store. An accomplice was allegedly waiting to pick up the case, which contained $31,000 in jewelry. On Dec. 22, 2014, Mark allegedly returned to the same shopping center, entered the Sears store, took a pair of wire cutters from the hardware department and again cut a cord on a jewelry case in the store. He allegedly picked up the jewelry case himself, which contained $13,000 in jewelry, and placed it in a shopping cart before walking out of the store with it.
smdailyjournal.com
Jeans Thieves Sought After Violent Shoplifting Incident at Dillard's in Waco, TX
Police have released surveillance images of a man and woman wanted in connection with the theft of a number of pairs of jeans from the Waco Dillard's store, where an employee was hurt while trying to detain the pair. The injury the female employee suffered means the two are facing robbery charges, police said.
kwtx.com