Cyber security is keeping Canada's top CEOs awake at night - Get the strategies you need to tackle cyber threats at RCC's LP conference Last week the Canadian government announced new funding to help both government agencies and private companies prevent cyber attacks. How can your business stay ahead of cyber crime? Register today for RCC's LP Conference. Our program is chock full of experts and security professionals dealing with cyber risk in the retail space on a daily basis.

Canada 6th most attractive location in the world for retailers to operate
Canada scored particularly high in the index's 'ease of operating' ranking, and scored strongly overall. The Arcadis Retail Operation Index ranks 50 international markets according to five key factors that retailers consider when selecting retail locations. These include the following, with Canada's rankings: 1. Infrastructure quality: Canada: 10 2.Ease of establishing a business and getting it 'up-and-running': Canada: 9 3. Market demand: Canada: 9 4. Economic environment: Canada: 10 5. Ease of operating: Canada: 3.

The ten most favourable markets for retailers, according to the Arcadis Retail Operation Index, include:

1. Hong Kong
2. Singapore
3. United States
4. Japan
5. United Kingdom
6. Canada
7. Germany
8. United Arab Emirates
9. The Netherlands
10. Sweden retail-insider.com

Violent crime rate down for 8th year in a row as crime falls to 1969 levels
Violent crime in Canada fell for the eighth straight year - despite a slight increase in homicides - with Saskatoon becoming the country's most crime-ridden city. Doob said violent crime appears to have been decreasing across western countries for ages - with a still unexplained upward blip in the 1960s and 1970s. What's clear, he said, is that politics and government anti-crime legislation have little to do with it. canadiansecuritymag.com

Food inspectors' union concerned about food safety in Canada - "Particularly worrisome in the Toronto area" The union representing federal food inspectors says they're worried budget and staffing cuts may impact food safety in Canada. Public Service Alliance of Canada spokesman Bob Kingston says there are not enough inspectors working in meat and poultry slaughter facilities in Ontario to make sure companies are adhering to all safety requirements. The problem is particularly worrisome in the Toronto area where a union survey indicates inspector staffing is as much as 39% below what is required by the Canadian Food Inspection Agency.

Kingston says he is concerned that the 2015-16 CFIA Report on Plans and Priorities indicates the meat and poultry inspection program will lose almost $35 million in funding and 273 jobs by 2018.

A spokesman for Health Minister Rona Ambrose said Tuesday in an email that 200 frontline food safety inspectors are to be hired and the government has provided the CFIA with the highest funding levels in Canadian history. canadiangrocer.com

Lowe's Canada to add 14 stores
In addition to completing the acquisition of 12 former Target sites, the company also plans to open two more locations in Ontario, which will bring its total store count to 54 from 40. chainstoreage.com

Deputy Director, Asset Protection for Holt Renfrew- Canada's Ultimate High End Retailer - The #2 spot in AP located in Toronto Corp. Support Center Working with the Director, Asset Protection, the Deputy Director, Asset Protection proactively defines, develops, implements and monitors the appropriate company-wide asset protection strategies for all channels of business at Holt Renfrew to ensure the protection of assets, employees and customers within a luxury shopping experience. Editor's Note: Holt Renfrew for years had the market cornered in Canada as the #1 high-ender in Canada. Now with Saks Fifth Ave and Nordstrom invading the market they will have competition. Over the last year Holt has made some significant announcements about opening another smaller format store and remodeling a few locations. They've got a great reputation and the stores are a Canadian staple for luxury shoppers. But they'll have their challenges with especially Saks Fifth Ave opening up across the country. This would be a great job to look at in the AP community. taleo.net

Hudson's Bay Company - HBC - post 21 Asset Protection positions on LinkedIn in last 10 days Staffing positions in both Hudson's Bay stores and Saks Canada stores the two divisions are staffing up in AP. From Investigators to Managers HBC is getting ready for the fourth quarter holiday season obviously and the new Saks stores. linkedin.com

Jones New York 35 stores & e-commerce bought by Grafton, Tip Top Tailors, will remain open and even expand

Canada Nine West Operator Gets US Bankruptcy Recognition - Thus protecting their license agreements

Canadian e-commerce to hit $30B in sales & some online sites opening retail stores

Retail Fast Facts: July 2015

Highlights:
● Total monthly retail sales changed by 1.2 per cent over the comparable month last year.
● Total sales excluding food, automotive and gasoline changed by 3.8 per cent over the comparable month last year. Read more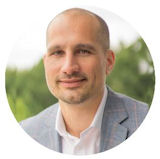 In response to multiple data breaches over the past few years, several retailers decided to hire Chief Information Security Officers to oversee information security, data protection and vulnerability management, reporting directly to the CIO.

In this opening keynote session, learn how Jamil Farshchi, Chief Information Security Officer, The Home Depot, successfully protected some of the world's most sensitive information assets, including nuclear weapons, financial systems and networks, and complex technologies such as the space shuttle, Hubble Telescope, and Mars Rover.


RCMP Adopts Gentler Grilling of Suspects
Canada's national police force is taking a gentler, less accusatory approach to suspect interrogations amid growing criticism that certain interview tactics used widely by law enforcement agencies can lead to false confessions. Under the RCMP's new approach, quietly adopted in December, investigators are encouraged to keep an open mind, resist presuming guilt, and focus more on gathering information than on getting a confession, Sgt. Darren Carr, who led the development of the new interview model, told the National Post. "When I'm training people, I always say, 'Less Kojak and more Dr. Phil,' " he said, comparing the gruff 1970s fictional TV detective to the more easygoing style of the popular TV host/psychologist. Like most North American police agencies, the RCMP's traditional interviewing methods were heavily shaped by the Reid Technique. Pioneered in the U.S. in the 1950s, and named after Chicago polygraph expert John E. Reid. thestarphoenix.com

Rexall Pharmacy employee faces theft, trafficking charges in Arnprior, ON
OPP issued a news release Tuesday about an arrest at Rexall Pharmacy earlier this month. It is alleged a female employee was stealing narcotics from the Daniel Street store "over a period of several months." The employee faces theft and trafficking charges. Pharmacy manager Maleeha Jahanzeb declined comment, saying someone from the corporation's head office in Mississauga will answer questions. Charged with two counts of theft under $5,000 and four counts of trafficking in a schedule 1 drug is Brittany Hulan, 30, of Perth. insideottawavalley.com


Car crash helped Toronto police solve string of Armed Robberies across city A crash involving the getaway car in a Scarborough gas station robbery May 28 helped police solve a rash of armed holdups throughout the city. Staff Insp. Mike Earl said the suspects lost control of the vehicle due to their "haste and excitement" of receiving cash. The car, which wasn't stolen and didn't belong to one of the suspects, slammed into a tree in Durham Region. The suspects fled. The vehicle led police to suspects involved in 12 armed robberies, including five at TTC collector booths at the Castle Frank, Chester, Donlands, Greenwood and Rosedale subway stations. Some suspects, police allege, were selling TTC tickets online. insidetoronto.com

Toronto man arrested following identity theft investigation
After a two-month investigation, Halton police have charged a 48-year-old Toronto man with making identity information available for a fraudulent purpose. Moussa Kante, a former employee of GM Financial, was allegedly providing customers' identity information to counterfeiters. citynews.ca

Chilliwack RCMP look for leads following a pair of armed robberies

Nanaimo suspect arrested after crime spree on Vancouver Island