Steve Sell Joins USS as New Chief Marketing Officer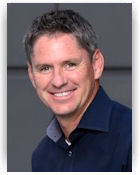 RANCHO CUCAMONGA, Calif., (August 6, 2015) – USS, the nation's largest privately-held LP company, has appointed Steve Sell its new Chief Marketing Officer. Sell is known industry-wide as a strong advocate for empowering LP teams with technologies that allow for greater visibility into areas beyond loss prevention, such as store operations, consumer behavior and inventory control.

"USS is proud of our focus on service and continuous new thinking, and the addition of Steve Sell to our executive team strengthens our commitment and continued mission to lead in the industry" said Doug McHose, USS' president. "The LP world knows him not just as an exceptional marketing executive, but as a forward-thinker who truly understands and cares about our industry. We look forward to his expertise and leadership in achieving even stronger bonds between USS, the retail community and all of the markets we serve around the world."

Sell has over 20 years of retail experience. He has been an active influencer, thought leadership contributor, and advisor with the Retail Industry Leaders Association, National Retail Federation, Loss Prevention Research Council and LP Magazine.



"The retail landscape is evolving quickly; our customers deserve the best ideas and partnerships that help them grow and improve operations", said Sell. "That's what the USS story is all about, and I am eager to be part of a nimble, customer-friendly and service-oriented team."

Prior to joining USS, Sell served as director of North America Marketing for Tyco Integrated Security; vice president of Global Marketing for Checkpoint Systems; and also held global leadership roles with Accenture and Deloitte Consulting.

For more information, contact:
Bané Obrenovich
USS
(909) 484-7870
bane@ussinnovate.com