Appriss Acquires The Retail Equation to Strengthen Efforts Around Fighting Fraud and Mitigating Risk

Analytics, data, and modeling expansion is backed by Insight Venture Partners

Appriss Inc., a leading technology provider for data, risk assessment and analytics solutions for government, health information and commercial (including retail) industries, announced it has acquired Irvine, California-based, The Retail Equation (TRE).

Appriss will add The Retail Equation's expertise in analytics and predictive modeling that are already delivering highly targeted real-time solutions that benefit consumers by reducing fraud and managing risk in the retail space. This expansion of capabilities is in line with Appriss' mission of keeping communities safe and informed. "Combining data, technologies and approaches from the two companies opens up a whole new set of innovative solutions for the retail industry," said Mike Davis, CEO at Appriss. The investment enables Appriss to immediately participate at deeper levels in the retail sector and strengthen approaches to help combat organized crime and fraud.

"We believe that The Retail Equation and Appriss bring unique capabilities that, together, provide a powerful approach to improving the overall shopping experience by identifying and curbing employee dishonesty, consumer fraud and organized crime within retail", said Deven Parekh, managing director at Insight Venture Partners and chairman of the board for Appriss.

The Retail Equation is the first choice of leading retailers who seek to improve the consumer's shopping experience while reducing shrink and return rates by preventing fraud. The company's flagship product is a real-time return authorization solution that instantly approves all legitimate merchandise returns and stops the transactions for the 1% of consumers who exhibit fraudulent or abusive behavior. TRE also offers a predictive analytics solution that allows analysts to detect and investigate suspicious employee and consumer activity quickly. A third solution automatically identifies and issues targeted incentives that keep consumers shopping after making a purchase or valid return.

"Fraudulent and abusive returns cost U.S. retailers nearly $17 billion last year alone," said Mark Hammond, The Retail Equation's CEO. "TRE's solutions help retailers achieve an optimal return rate -- one that encourages consumer purchasing and loyalty while preventing the extreme outlier behavior that leads to such extraordinary loss. Our new relationship with Appriss will allow us to leverage their unique data and deep relationships with law enforcement and government agencies to deliver innovative approaches to the retail market."

The Retail Equation retained Wells Fargo Securities as exclusive financial advisor and Goodwin Proctor LLP as legal counsel. Appriss retained Willkie Farr & Gallagher LLP as legal counsel.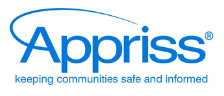 About Appriss
Appriss provides data-driven solutions to fulfill our mission of keeping communities safe and informed. Partnering with public safety, government, healthcare, and the commercial market, Appriss delivers solutions that prevent fraud, mitigate risk, fight crime, ensure compliance, increase public safety and save lives. Appriss' solutions are always backed by excellent customer support with technical agents in the U.S. that are available to help 24x7x365.

For more information about Appriss, visit www.appriss.com.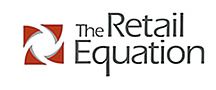 About The Retail Equation
The Retail Equation optimizes retailers' revenue and margin by shaping behavior in every consumer transaction. The company's solutions use predictive analytics to prevent fraud and abusive returns and then turn each individual shopper's purchase or return into a more profitable experience. This yields immediate financial payback, increasing store comps by as much as 2 percent, with significant return on investment. The Software-as-a-Service applications operate in more than 34,000 stores in North America, supporting a diverse retail base of specialty apparel, footwear, hard goods, department, big box, auto parts and more.

For more information about The Retail Equation, visit www.theretailequation.com.