Conway Stores & CW Price

A true David & Goliath Story in more ways than one!

And with Two LP Exec's holding the slingshots!


By Gus Downing
Publisher & Editor

Deep in the heart of the biggest retail market in North America lies a little-known discount retailer whose recent story mimics the likes of a true David and Goliath story. Last July they were a 45 store discount retailer in the NYC area. Family owned and driven, they were a true NYC symbol of a successful long term retailer that had survived and thrived for over 70 years by offering "Crazy Deals Everyday," by staying focused on driving value to their customers and by building a team that rolls up their sleeves and pulls together just like a family. Then last August, literally overnight, they opened 47 CW Price stores up and down the east coast, taking over 47 of the AJ Wright locations after TJX decided to exit that business. They opened these stores and more than doubled the size of their business with a team that played like they were in the Super Bowl. With everything to lose they made the jump and they committed themselves to an effort that few face at that magnitude. Let's face it, doubling the size of your business and stores in today's economy and uncertain times takes an attitude and commitment that very few have, and they did it successfully which is a true David and Goliath scene right on the streets of the toughest city in North America, an Olympic achievement in anyone's eyes.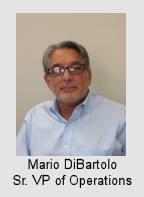 Helping to lead the effort were two LP executives, both of whom played an instrumental role. One, who had been placed there by our firm over 15 years ago as their Director of LP and who is now their Senior VP of Operations - Mario DiBartolo. The other started there as a security guard over 19 years ago and has progressed to the role of Vice President of LP, Logistics, Inventory Control & Safety - Aaron Huntt. These two executive's stories alone about how they've progressed to the levels they've reached are great examples of how, to use Aaron's words, dedication, commitment, and hard work pays off if you're committed to never taking anything for granted and doing the best job you can every day.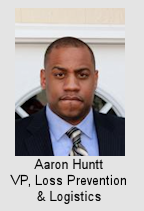 Aaron Huntt's story from security guard to a senior executive managing four functions in a family run business that just successfully doubled in size actually shows how an individual can accomplish anything if they set their mind to it and stay focused on advancing at every opportunity. His approach of always looking to improve and not being afraid of failure kept him from running for the hills when the president and owner of the company one day last year dropped by his office and asked if he wanted to run logistics.

Growing up in the business at Conway and holding the various positions he's held gave him an appreciation for how critical it is to be focused on developing, understanding, and nurturing relationships. His management style of being "hands on - fair - firm - and aggressive" quite frankly shows exactly why he's reached the level he has, and his day to day focus of educating his team and being relentlessly driven to search for, identify, develop, and manage information for his organization and team to use, has helped Conway deliver "Best in Class" shrink results and now it's helping the logistics business as well. Aaron is driven by information and, as he said to this writer, the information from the day prior drives hi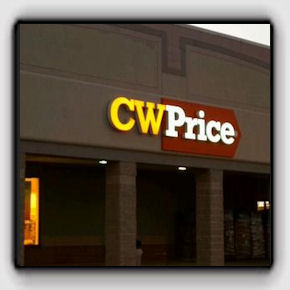 s day today, and in today's world that's an absolute necessity.

It's not often when you see two LP executives in the same company doing so well that they're now part of the senior management team helping to truly steer the direction of the company. Coupled with last year's Olympic achievement of more than doubling the size of the company with virtually the same management team, you've got a few David and Goliath battles going on with two LP executives winning their own battles and helping to hold the slingshot for the company for the monster battle of doubling growth.

Congratulations to both of them and to the Conway - CW Price organization. It takes guts to face Goliath and it's sheer commitment and drive to take him down. Great Job!