S-TRON Hires Everett Cope as National Director of Sales

S-TRON, a leader in Advanced Security with Business Intelligence for National Retail, is poised for continued growth with expansion of its sales force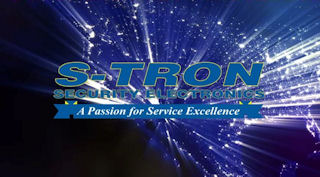 PLAINVIEW, NEW YORK, August 21, 2015 - S-TRON, one of the nation's leading full-service security providers to national retail is pleased to announce the hiring of Everett Cope as Director of Sales. Cope will play a key role in driving national sales strategies to generate continued demand and achieve revenue objectives across S-TRON's national retail footprint as well as the build out of its national sales force.

Commenting on the hiring, Pete Mattschull, President of S-TRON explains, "Following a very successful last 2 years of continued year over year growth, we are poised for even larger growth and have a need to expand our sales force to accommodate the demand." Mattschull Continues, "We are very excited to welcome Everett to our team. Our Passion for Service Excellence is one of the many reasons why our clients put their trust in us. Over the last 15 years, Everett has not only shown a proven track record but also shares in those same values and philosophies."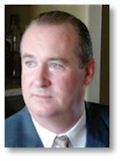 Everett Cope, National Director of Sales of S-TRON explains, "I am thrilled to be part of the S-TRON team. My entire career has been spent in the security industry solving the complex challenges of multi-location and national businesses." Cope Continues, "I'm looking forward to adding to S-TRON's momentum and expanding its footprint nationwide within national retail."

Cope will report to Peter Mattschull, S-TRON's President. His background includes high-level design and engineering of IP video, networked and browser-based access control systems. Additionally, Mr. Cope was the direct liaison between the customer and manufacturer when customizing POS integration for fundamental rollouts of custom systems in as little as 90 days. Mr. Cope most recently scaled the sales force as well as grew revenues for a large national security integrator for the better part of the last 15 years.

ABOUT S-TRON

S-TRON is a physical security integrator for national and regional retailers with over 2,000 installation locations headquartered in Plainview, New York. S-TRON provides outstanding service for national retail, grocery stores, restaurants and C-stores.

Solutions include:

Video Surveillance - Video beyond surveillance, S-TRON can implement a redundant video surveillance solution across of your retail storefronts to aid in reducing shrink.

Access Control - Custom, scalable systems to control entrance, egress and critical areas.

Intrusion Detection - Active deterrence systems that provide the highest levels of security.

Business Intelligence - Go beyond just security! Improve efficiencies, increase marketing intelligence and provide operations with invaluable customer and staffing data all at the store level.

For more information, visit the company's website at: www.S-TRON.com.