Cam Connections, Inc. a division of Protection 1 has been providing loss prevention solutions to regional and national retail organizations since our inception. CCI recognizes that your security needs are unique and require a personalized touch; security solutions which are carefully planned and executed, not forced. Our depth of experience with electronic security systems in retail loss prevention applications, makes us a solid choice to help you protect your business from loss.

We have experience in various systems including:

●
Analog and IP Video Surveillance Systems
●
Video Analytics
●
Intrusion and Fire Alarm Systems
●
Integration to Electronic Article Surveillance Systems
●
Access Control Systems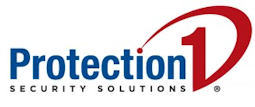 CCI is a custom systems provider, not a manufacturer. We are free to select the most appropriate products available in the marketplace and, thereby, we can offer you the highest quality security solutions that demonstrate exceptional value. We partner with each client in performing a comprehensive facilities, financial, human, and overall security risk assessment. Our team of dedicated professionals then design, install, and service electronic security systems that are custom tailored to fulfill each individual client's needs.