Saks Fifth Avenue Department Stores
Command Center
- In the heart of it - Midtown NYC


By Gus Downing
Publisher & Editor

As one of the nation's leading high-end retailers based in New York City, and with their flagship store within walking distance, this asset protection team faced Sandy from within the very center of the destructive path of the storm. With command centers at their NYC corporate office and at their NYC flagship store, Rosamaria Sostilio, Senior Vice President, Corporate Asset Protection and Tony Caccioppoli, Vice President, Corporate Asset Protection, monitored live and in HD from their two command centers, the storm's destruction and the impact it had on their stores from the Mid-Atlantic all the way up to Boston.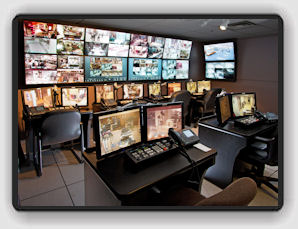 As a critical part of the senior management team there at Saks Fifth Avenue, and with their total support, this AP organization planned perfectly for such an event with the right technology and the strong relationships throughout the law enforcement and emergency management communities. As the company's "first responders," their crisis management planning truly paid off as they were able to watch real-time events with remote monitoring technology as they occurred along the eastern seaboard at every location impacted by the storm. Paramount to the functionality when designing their surveillance center was to leverage value for their external partners at various city agencies during times of crisis management. By extending their surveillance capabilities to the New York City Police Department allowing them to monitor activities not only outside of their huge flagship location, but neighboring streets, enabled them to have a strong law enforcement presence throughout the event. That presence, coupled with their long term relationships enabled them to add additional real-time information along with their remote monitoring information to truly add value to the senior management team as they navigated the decisions and processes and watched the impact the storm had on their locations.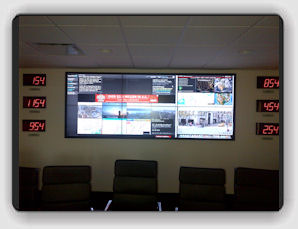 With stores closed along the east coast, asset protection worked with every group within the organization. From operations to facilities management, to the senior management team, the AP team was focused on delivering real-time information that went beyond the main stream news and allowed Saks Fifth Avenue to respond immediately and effectively in every situation. With stores closed and band-width now dedicated to the remote monitoring technology, the quality, visibility, and access to live events was immeasurable. Their facilities management group, based in Jackson, Miss., was able to see firsthand how Sandy was impacting each store.

As part of their crisis management planning Saks Fifth Avenue had proactively arranged for Asset Protection Associates out of Atlanta, Ga. to provide guard coverage in the event that any of the stores lost power. With designated stores in the path mapped out beforehand, they were able to quickly respond with store coverage and ensure that information relative to each location remained real-time and thorough and that each location was safeguarded for the communities and customers they serve.

As a total company effort, Saks Fifth Avenue's response has been flawless and their AP team has excelled at safeguarding the organization and ensuring that everyone has the information and coverage that is critical during such an event. Rosamaria Sostilio and Tony Caccioppoli where joined by a number of other asset protection executives and associates and their team of first responders braved the storm and, through the ultimate face of adversity, delivered the asset protection services that Saks Fifth Avenue has become known for. And as one of the nation's leading high-end retailers they continued to show why they're one of the leaders.

Job Well Done