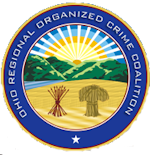 ORC and partnership between Retailers and Law Enforcement dominates the stage at the 4th annual OROCC conference

The Ohio Regional Organized Crime Coalition (OROCC) hosted its 4th annual Retail Crime conference on Friday, September 18th, 2015 at the Columbus Police Academy. The event was attended by over 175 law enforcement and retail loss prevention professionals.

The event featured presentations from: Sgt. Jim Ostojic from Polk County Sheriff's Office who created a proactive task force that makes fighting ORC a main priority, Lt. Tarik Sheppard of the NYPD Grand Larceny Analytical unit who overcomes local state law challenges by following ORC to the gateway crimes that develops, Brian Lacy of Columbus Police and the Ohio Organized Crime Task Force who emphasized the heroin epidemic and it's role into ORC.

The breakout sessions were headlined by Dennis Dansak, Senior Corporate ORC Manager that highlighted the connection between ORC and terrorism, Jerry Biggs of Walgreen on a case study of ORC, local prosecutors David Phillips from Union County on how to gift wrap your case to get prosecutor's attention, and Robert Tobias on the process and trends of moving forward with these cases.

The conference was supported by P & G, Open online, CEC, USS, Stanley and Vector Security as well as DSW, Kroger, Meijer, Walmart, Giant Eagle, and Panera.

Sgt. Jim Ostojic, Polk County Sheriff's Office, gives a presentation on fighting
ORC with help from his proactive task force




Lt. Tarik Sheppard, NYPD Grand Larceny Analytical Unit discusses the New York Metro ORCA to an attentive audience





Attendees of the conference received valuable information on combating ORC with the help of retail/law enforcement partnerships




Brian Lacy, Columbus Police and Ohio Organized Crime Task Force provides information about the current heroin epidemic and its ties to organized retail crime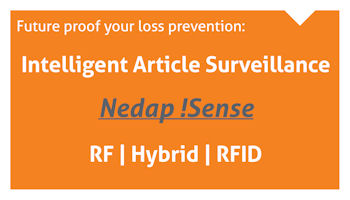 Secaucus, NJ: Philadelphia Woman charged with $5,000 shoplifting spree at Marshalls; her 10th arrest
A Philadelphia woman with a lengthy record of shoplifting in Pennsylvania has been arrested again - this time in Secaucus. Patricia Reddy, 50, was arrested at the Marshalls store in Secaucus on Friday, along with two others, after attempting to steal over $5,000 worth of merchandise, court documents state. During the court hearing, it was revealed that Reddy's nine prior arrests in Pennsylvania were all related to merchandise theft. During her arrest, Reddy provided police with a fake name, address and date of birth, the criminal complaint states. Also charged with shoplifting were Shafia Rice and Randolph McMickens. The three attempted to leave the Mill Creek store with several suits and two carpets, according to the complaint. Reddy was charged with hindering apprehension, shoplifting and conspiring with another to shoplift. nj.com

Charleston, WV: 2 Mexican men admit to traveling to WV to pick up
Fraudulent Credit Cards
Authorities said two Mexican men have admitted to traveling to West Virginia in order to pick up fraudulent credit cards they planned on using to make various purchases. Marco Carrillo, 22, and Luis Vasquez, 24, both of Sonora, Mexico pleaded guilty on Monday in Charleston to conspiring to commit credit card fraud. The two admitted that they traveled to Charleston, WV from Mexico to pick up a package at Federal Express that contained 100 fraudulent credit cards. Carrillo and Vasquez admitted that they intended to use the fraudulent cards to buy electronic goods and gift cards. The package containing the cards was intercepted by Federal Express and turned over to law enforcement agents prior to Carrillo and Vasquez picking it up. When the two arrived to pick up the package, they were arrested by agents from the United States Secret Service and Homeland Security Investigations. The two men face up to five years in prison. wowktv.com



Lockport, NY: Police arrest 2 in a $2,000 Identity Theft scam
A Lockport duo are being accused of opening and using a fraudulent credit card. State police say 37-year-old Daniel L. Gonzales and 45-year-old Molly A. Heiser were arrested when a credit card was opened in the name of a former acquaintance. Both Gonzales and Heiser allegedly used the card to make purchases totaling more than $2,000. They have been charged with identity theft and grand larceny. wivb.com


North Londonderry, MD: Two arrested for $2,100 theft from Walmart
Joshua Eicher, 26, and Angela Britt, 32, both of Baltimore, Md., were charged with retail theft and conspiracy to commit retail theft after police determined they had taken $2,100 worth of merchandise from WalMart. Britt's vehicle was pulled over for a traffic signal device violation as it left the store at 1:26 a.m. Monday, police said. ldnews.com

Clermont, FL: Woman nabbed while trying to steal $700 in
merchandise from Target
A 29-year-old woman is charged with shoving and scratching a Target loss prevention officer who reportedly nabbed on Sunday her as she tried to walk out the door with a toy drone and about 40 other items she hadn't purchased. When Clermont police pulled up to Target, a store employee was holding onto Brandi Britton, who was thrashing around. The employee said he caught up to Britton and asked her to come with him to the asset protection office, but she refused. At that point, she started struggling with the employee and left several scratches on his forearm. Authorities reported that Britton's cart contained about $700-worth of merchandise, including a toy drone. orlandosentinel.com



Mt Juliet, TN: 4 Belk shoplifters arrested after short pursuit; $440 in merchandise recovered
Two adults and two teens wanted for allegedly shoplifting from a Mt. Juliet store Sunday were taken into custody after leading police on a short pursuit. Police were called to Belk at the Providence Marketplace around 5:30 p.m. after an employee reported a group of shoplifters inside the store. According to a release, the four were working together to actively conceal store merchandise in bags while in the fitting rooms. Police said $440 of stolen items from Belk was recovered inside the car. wkrn.com