RETAIL CRIME FIGHTERS GATHER AGAIN IN WORCESTER, MA TO LEARN WHILE CELEBRATING SUCCESS AND CHANGE

By Kevin Plante, Director Loss Prevention, Reporting and Analytics, CVS Health

Worcester, MA - On Thursday, September 17, 2015 loss prevention and law enforcement personnel from across New England gathered at the DCU Center in Worcester, MA to attend the New England Organized Retail Crime Symposium and Tradeshow. Sponsored by the state retail associations of the six New England states, the event aims to raise awareness to the growing problem of ORC through information sharing and networking opportunities, educational presentations by industry leaders and exposure to cutting edge theft prevention technologies.

The morning speaking session began with a discussion about technology in loss prevention led by Joe LaRocca of RetaiLPartners. LaRocca has kicked off this conference every year since it began 9 years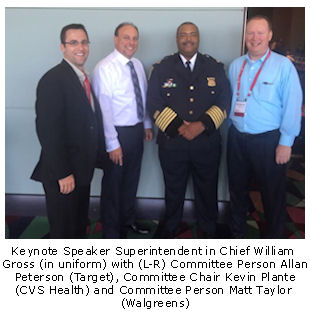 ago! LaRocca was followed by a conversation with Ken Mortensen of PricewaterhouseCooper (PwC) and Vinny Crossman, Special Agent with the United State Secret Service. They discussed data breaches and gave some wonderful insight into what the issues are being seen today as well as things to do to combat the issue.

The event's keynote speaker was Superintendent in Chief William Gross of the Boston Police Department. The Chief provided a recap of the events leading up to and following the 2013 Boston Marathon bombing. Chief Gross provided some best practices surrounding planning for large events as well as some insight into some of the challenges that came about during the investigation.

The conference also featured a discussion led by Charlie Cichon, the National Director of the National Association of Drug Diversion Investigators (NADDI) about the current state of the prescription drug problem in today's society and four breakout sessions on topics including phone investigations, led by Matt Christman of Dick's Sporting Goods), partnerships in retail with Emergency Management Agencies, led by Chuck Moore of Walgreens), LP 101, led by Kevin Plante, Chairman of the Retailers Association of MA LP Committee, and safety in retail, led by Rick Rabin from MASSCOSH.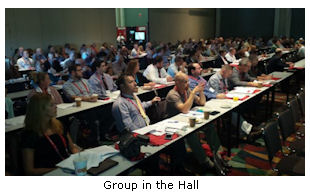 The event's vendor hall included representatives from nearly thirty solutions providers who actively participated in the day's activities - talking with the attendees about current technology and solutions that are up coming and getting ideas to help the next generation of LP / LE professionals do their jobs more effectively.

The event also serves as the venue for the annual NEORC awards which recognize individuals that go above and beyond in their efforts to combat ORC activity. Awards are presented to winners in the following three categories:

Loss Prevention Person of the Year: Alan Cote of the Associated Grocers of New England (AGNE) headquartered in Pembroke, NH.

Law Enforcement Officer of the Year: Glenn Browning, Deputy Director of the New England State Police Information Network (NESPIN.

Loss Prevention Case of the Year: Palmyra, ME Walmart investigation (Alex Jones and James Bryant from Walmart; Lt. Mark Brooks, Detective Chris Tupper and Trooper Chris Crawford from Maine State Police).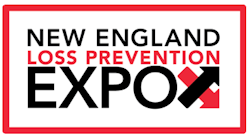 Heading into its tenth year, organizers announced an expansion of the events focus beyond ORC to the broader issue of general loss prevention. The shift is intended to provide current attendees with a wider variety of topics and speakers, attract new attendees from the associations' small business, while at the same time continuing their efforts on ORC. Starting next year the event will be rebranded as the New England Loss Prevention Expo to better reflect this new focus.

Jefferson, OH: FJDiscountStore Website owners indicted for fencing
$1.6M of stolen goods
Two people accused of reselling more than $1.6 million in stolen retail goods through a "discount" website have been indicted by a county grand jury. A federal investigation revealed Zdenek Sembera and his wife, Jana Dubsik deposited some of the money into foreign accounts, and received some of their stolen property from outside the country, said county Prosecutor Nick Iarocci. In early July, the federal Department of Homeland Security assisted in a county Sheriff's Department-led raid on the couple's home. It was the culmination of a months-long investigation into Sembera's activity, with the cooperation of retailers Target and Wal-Mart and consumer goods producer Procter and Gamble. "The Sheriff's Department (assisted by other law enforcement agencies) conducted controlled buys of some of the materials," Iarocci said. According to the indictment, the materials were over-the-counter medications and self-care goods, such as thousands of dollars worth of Gillette razors and Crest Whitestrips. Other items included in the indictment were tires from Wal-Mart and external hard drives from Target. All the goods were stolen from the various retailers by an established "network" of people and later fenced on FJDiscountStore.com at a low price. Iarocci said he believed most of the goods were not stolen from area retailers. starbeacon.com

Former Nike employee steals over $9,000 in shoes by stuffing the merchandise down his pants
A local Memphian was arrested for stealing thousands from the Nike store on Winchester by stuffing the merchandise down his pants. According to the affidavit, 20-year-old Markell Fossett was taken into custody after the Nike Asset Protection Investigator contacted law enforcement saying the former employee had stolen more than $9,225 worth in shoes. Fossett reportedly told the Nike investigator ever since February 2015 he would take shoes from the store, put them down his pants one at a time, and then walk them out to his car in the parking lot. He reportedly did this three times a day until he was let go in June 2015. In all, Nike said they lost 205 pairs of shoes. wreg.com

Pueblo, AZ: Police bust suspects in $5,615 gun theft; surveillance footage of burglars led to quick capture
Police arrested a trio of suspects and recovered several stolen guns following a burglary at a Pueblo gun store that happened Sunday morning. Police said that based on RJC Firearms inventory, it was learned that 11 firearms including handguns, pistols and revolvers were stolen. The value of those firearms is estimated to be about $5,615, according to police. chieftain.com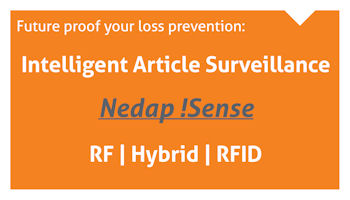 Blount Co, TN: Second alleged burglar arrested by BCSO; tied to Sears $844 theft
Blount County Sheriff's Office recovered a roomful of stolen goods Monday and charged the second of two men allegedly responsible for the thefts. Josh Teffeteller was picked up after police identified him on video surveillance footage from Sears in Foothills Mall. Loss prevention employees there reported Sept. 16 that there had been a series of tool thefts from the department store, including a Sept. 15 incident in which two men allegedly came in and took a number of tools and an air conditioning unit, worth about $844 retail. thedailytimes.com


Sylvester, GA: Police seeking 2 suspects in $1,500 Walmart TV theft
Sylvester Police Department was summoned by an employee around 3:40 p.m. to the loss prevention department of the store. Officer Davis stated Rakesa Smith told him the televisions, valued at nearly $1,500, had been removed from one of the side doors in the building. albanyherald.com

Athens, GA: Habitual shoplifter sought in Athens Lowe's theft
Athens-Clarke police identified an Athens man as the suspect in the Monday theft of a chain saw from Lowe's on Lexington Road. Police said the man took the saw, valued at $300, and left the area in a blue Buick. The suspect, who is already on probation for shoplifting at Lowe's in Oconee County, is well known among police and loss prevention officers for his habitual shoplifting, the officer said. Police spoke to the suspect by phone on Monday and he offered to turn himself in, but by Tuesday had not done so. onlineathens.com