Protection 1 Reaches Milestone with Security Only Network Deployments

Company now has over 1,000 Devices under Management across 750 Networks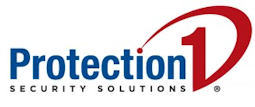 CHICAGO - Protection 1, the leading, premier, full-service business and home security company in the U.S., announces that it has reached a major milestone in the design, implementation and monitoring of security-only networks for its clients. It now reports that is has over 1,000 network devices under management across 750 networks, representing 18 unique customer logos. This represents a 500% year-over-year increase in managed network device deployments.

"Cyber-attacks are one of the greatest threats facing global businesses today," stated Ken Schafenberg, Protection 1's vice president of Integration Solutions. "We have customers coming to us from across a wide variety of industries including retail, healthcare, technology, hospitality and financial institutions asking us to help them deploy a security network environment. This allows them to separate their security devices from those on the corporate network that house proprietary and customer data.

Through its Network Operations Center (NOC), Protection 1's skilled team of engineers, project managers and technicians can design and deploy a company's security equipment network, implement and manage broadband connections, and design and implement VoIP systems. Protection 1 is uniquely qualified as the only security company to hold the Cisco Cloud and Managed Services Express Partner certification. This esteemed certification is awarded to companies that have attained the expertise in the planning, designing, implementing and supporting cloud or managed services based on Cisco platforms.

Some of the key advantages to implementing a security only network include higher bandwidth availability and speed and access to the network for loss prevention and security teams while not impacting business critical systems. Protection 1's Network Operations' monitoring center can also proactively notify customers of a potential problem with the network or its components before they becomes major issues.

"Data breaches are a real and growing problem for many organizations today. This trend makes the services provided by the Network Operations Center even more important as our customers' needs evolve," concluded Schafenberg.

Read more here.