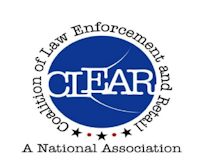 CLEAR Exclusive Presentation

Organized Retail Crimes 'PRC'
Publicly Reported Cases Report -
An LP Industry First

After four years of publically reporting ORC cases throughout North America the Daily's team has put together the Loss Prevention industry's first four year study of ORC cases.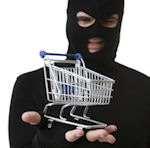 This study entitled ORC's PRC (Publicly Reported Cases) report analyzes all of the publicly reported ORC cases for the last four years and allows the retail industry to truly see the details, the impact, the growth, and the trends that are driving the ORC epidemic.

Eliminating the guesstimates and opinions this report brings clarity and creditability to a subject that not only merits definition but demands it if we're ever to obtain federal legislation and get the remaining states to pass ORC legislation as well.



Presenting it on October 14th at the CLEAR conference and also published in sections on the Daily's ORC column throughout October. The full report will be available for the remainder of 2015 through a link in the ORC column on the Daily to Nedap's web site, the Daily's ORC sponsor.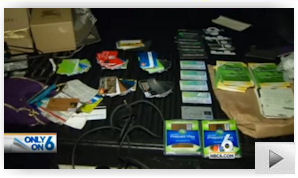 Miami, FL: "Significant" Illegal Credit Card & Gift Card Manufacturing Operation Uncovered in North Miami - Home Raided
Police raided a home in North Miami on Wednesday and inside they found several hundreds of stolen credit cards. Detectives hauled away at least 200 credit cards and equipment used to make the bogus cards.
Police said the equipment was used to change prepaid Visa gift cards into what looks like actual credit cards, and high-priced items police said crooks, in cases like this, typically buy with fake credit cards and then resell on the streets. "How they make their money is not just by credit card numbers, they have to turn it into something tangible," Det. Rodriguez said. nbcmiami.com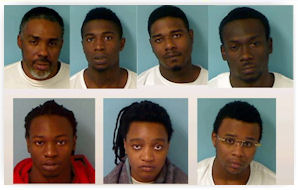 Westlake, OH: Traveling Credit Card Gang busted in Westlake, OH
Seven Florida residents were arrested in Westlake for involvement in a credit card theft and identity fraud ring. When the vehicle was stopped for a traffic violation, officers said they discovered stolen IDs, checkbooks and credit cards. newsnet5.com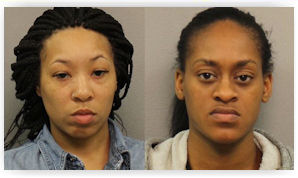 Nashville, TN: ORC female duo busted in Nashville Opry Mills hitting Kate Spade
The alleged thefts occurred on August 20 and September 3 at Kate Spade. Wednesday morning, arrest warrants were served to Audrienna Johnson and Beonka Starks in connection with the incidents. According to an affidavit, eight handbags and eight watches were stolen from the store in September. The items were said to be worth $3,500. On the previous incident, the suspects allegedly grabbed 18 handbags and purses, valued at $6,000, and stuffed them into bags before leaving. newschannel5.com

Waco, TX: 'Grab-and-run' crew committed thefts along I-35 corridor
Two Waco men are accused of being part of a larger "grab-and-run" crew of people who have stolen items in Round Rock, Georgetown, Waco, Dallas and other cities along the Interstate 35 corridor, according to an arrest affidavit. Dasmine Wayne Akers, 22, and Recoe Wendell Patterson, 20, were both charged with engaging in organized crime. Patterson, Akers and two other men entered a T.J. Maxx store at 11066 Pecan Park Blvd. at about 9 p.m. on May 15, an affidavit said. The four men went to the men's department, selected several men's polo shirts from the sales floor and then left the store without paying for the merchandise, which was worth $1,731.57, according to the affidavit. statesman.com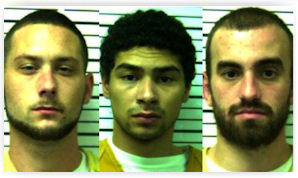 Exeter Twp, PA: Three Boyertown-area men arrested after shoplifting incident in Exeter Wal-Mart
Three Boyertown-area men were arrested after police stopped their car on Route 422 following a shoplifting incident at Wal-Mart in Exeter Township. According to Exeter police: Police responded to Wal-Mart at 7 p.m. for a retail theft that just occurred. A loss prevention officer said she followed two males who had selected four wireless routers and put them between pillows in a shopping cart. The males later removed the routers from between the pillows and placed them in Wal-Mart shopping bags he had removed from his pockets. The suspects jumped into an awaiting car outside and sped across the parking lot. Police stopped the car and all 3 suspects were arrested. readingeagle.com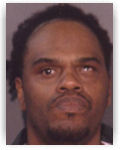 West Brighton, NY: Ex-con stole $2,000 worth of makeup from CVS
A convicted felon from Staten Island is accused of stealing more than $2,000 in beauty and cosmetic products from a CVS store in West Brighton, according to police. Tromie Daniels, 44, of Cassidy Place, New Brighton, was arrested after he swiped lipstick, blush, and other types of makeup, hiding the stolen goods in his pants, court documents allege. silive.com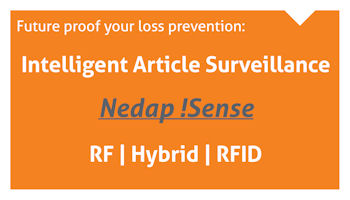 Livingston, CO: Kohl's $1,000 Electronic thief leads State Police, deputies on high-speed chase
The search continues today for a man wanted in connection with a retail fraud and police chase through two counties Tuesday. It all began when the Livingston County Sheriff's responded to the Kohl's store just before 5:00 p.m. They reported a man had stolen electronics worth more than $1,000. Deputies arrived to find the suspect loading the stolen merchandise into a blue car. The man took off and led deputies east onto I-96. Speeds exceeded 100 miles per hour in rush hour traffic. Michigan State Police took up the pursuit, but the chase was stopped when troopers decided it was too dangerous to continue. wlns.com

Scranton, PA: Boscov's bust woman with 43 pieces of concealed merchandise Scranton police charged an Archbald woman with retail theft Tuesday afternoon for stealing from Boscov's in the Mall at Steamtown, police said. Devon Markarian, 26, 528 N. Main St., was caught by the store's loss prevention officers with 43 pieces of merchandise, worth a total of $789.24, in a baby stroller. thetimes-tribune.com

Prince Frederick, MD: Maryland State Police identify 3 in Walmart Gift Card fraud Maryland State Troopers were called to Walmart for a shoplifting/theft scheme complaint. Three suspects operating together had shoplifted items, returned the stolen for gift cards and then used the gift cards to purchase merchandise. The three suspects have been identified, investigation continues. smnewsnet.com