Bob Ryan Joins Protection 1's Leadership Team as New Senior Vice President - Commercial & Residential Field Sales

Former ASG Chief Marketing Officer Brings a Wealth of Sales and Sales Leadership Experience to Protection 1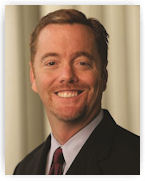 Chicago, IL - October 12, 2015 - Protection 1, the premier full-service business and home security company in the U.S., today announced that it has named Bob Ryan to the position of Senior Vice President, Field Sales. Ryan will have responsibility for both the residential and commercial field sales teams and will report directly to Chief Marketing and Revenue Officer Jamie Haenggi.

"With our emphasis on field sales growth and, in particular our commercial sales teams, Bob will bring a great deal of energy, enthusiasm and emphasis for sales. He has a great deal of passion for performance and a drive to win," commented Haenggi. "Together, we will be focused on developing our teams, hiring additional talent to the Protection 1 roster and ensuring our product and service strategies aligns with the needs of our customers."

Ryan began his career in 1989 as a small business sales representative in Chicago and held positions of increasing responsibility as his career progressed including commercial sales representative, national accounts manager, director of Commercial Marketing, director of National Accounts and most recently, he served as ASG's chief marketing officer with responsibility for ASG's sales and marketing activities.

With over 26 years in the industry, Ryan brings a wealth of sales and sales leadership experience. Over his tenure at ASG, he grew the sales team from 30 to over 300 in 2015 while delivering 144 consecutive months of organic sales growth. Ryan also brings a passion to the video segment and its recurring revenue model, helping ASG attain the ESX Maximum Impact Award for Best Security as a Service in 2013 as well as a three-time winner of Axis Communication's Video Hosting Partner of the Year from 2011 through 2014.

"Being part of the leadership team that will integrate the ASG and Protection 1 field sales teams into one world-class organization and being given the opportunity to work with the top leaders in the industry is an honor," commented Ryan. "I am very fortunate to be surrounded by so many talented team members who are dedicated to putting the customer first and to delivering the outstanding customer service that has marked the success of both companies over the years. A great future lies ahead!"

Protection 1 prides itself on its reputation of excellence in the marketplace and we will continue to grow that brand through increasing our market share by our talented and robust sales force.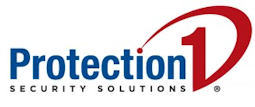 About Protection 1
Protection 1, the premier full-service business and home security company in the U.S., provides installation, maintenance, and monitoring of single-family home security systems, business security systems and multi-family security systems. Protection 1 serves over 2 million customers and employs over 4,000 people in more than 90 office locations and five UL Certified monitoring centers across the country. The company has a 97.3% customer satisfaction rating and an A+ Better Business Bureau rating. Protection 1 also offers network management services through its Network Operations Center and is the only company in the security industry to hold Cisco Cloud and Managed Services Express Partner Certification. The company has been recognized by leading industry publications and agencies for its commitment to its customers, the industry and the communities it serves. For other Protection 1 news, visit P1newsroom.com.