Oregon mall shooting leaves 3 dead, 1 wounded.
A mall shooting in Clackamas County, 11 miles southeast of Portland, occurred yesterday afternoon around 3:30 pm. The gunman entered through the food court and was heard announcing "I am the shooter" before shooting off at least 20 rounds. The two victims and shooter remain unidentified until authorities can contact families. The injured girl, Kristina Shevchenko age 15, remains in the hospital in serious condition. (Source cnn.com)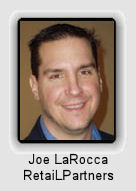 by Joe LaRocca
Senior Advisor
RetaiLPartners


Last night a gunman opened fire killing two people and wounding another before taking his own life. One additional victim is in the hospital. The incident took place at the Clackamas Town Center (Portland, OR), sending shoppers scrambling and stores into crisis mode.

There were many reports of the gunman shouting, "I'm the shooter", during the rampage at the mall. He was allegedly wearing body armor, a mask and carrying an assault rifle. When gunshots rang out it took a moment for many to realize what was going on.

Based on the witness statements, it sounds like store employees quickly responded by closing gates and assisting customers out of harms way. Some customers and nurses who were on-scene bravely treated victims. Over 100 law enforcement officers responded to the incident. Authorities gave no motive for the attack and the mall will be closed tomorrow.
Following an incident five years ago (December 5, 2007), in Omaha's Westroads Mall, retailers and mall operators worked together with the U.S. Department of Homeland Security (DHS) to develop educational materials. Below you will find several free resources available through the U.S. Department of Homeland Security.

Active Shooter Online Training Program
A free online active shooter training program from the U.S. Department of Homeland Security (DHS)

Active Shooter Training Booklet

Active Shooter Pocket Guide

Active Shooter Poster

Active Shooter Virtual Roundtable
A 90-minute interactive virtual roundtable designed to help the private and public sector understand the importance of developing an emergency response plan and the need to train employees on how to respond if confronted with an active shooter.

I know I speak for the entire retail community when I say that our thoughts and prayers are with the families affected by this tragic incident.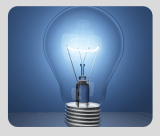 What's Happening?
Coming in 2012:
Mobile App's

LP Show Coverage

The Top 10