Best Security Industries Enhances its Field Sales Organization with the Addition of Two Industry Experts

Company Adds Bench Strength to its Operations to Better Serve its Retail Customers

Delray Beach, Florida - October 27, 2015 - Best Security Industries (BSI), a premiere provider of certified, pre-owned and private label electronic article surveillance (EAS) systems and custom video solutions, today announced that it has hired August Polito to serve as its Regional Director of EAS sales for the West and Debbie Skolnicki as the Regional Director of EAS sales for the Central U.S. Both individuals will report to Gus Kratzer, Vice President of EAS sales.

"Both Augie and Debbie bring a tremendous amount of loss prevention knowledge and experience to BSI," said Kratzer. "They have dedicated their careers to helping retailers stem their losses through the use of innovative technology and we are glad that they have joined our team."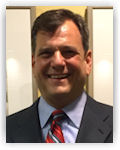 Polito has been in the LP industry for 26 years. He started his career in the retail security industry at Sensormatic Electronics Corporation as a top sales performer, winning several sales awards and was named salesman of the year during his tenure. After eight years at Sensormatic, he moved to Alpha High Theft Solutions where over the next 18 years, he held various sales and management positions as well as roles in product development. While at Alpha, he won several Chairman sales awards and achieved salesman of the year. Alpha High Theft solutions was acquired by Checkpoint Systems in 2007.

"BSI has been fulfilling the retail industry's security needs for nearly 30 years with its innovative approach to both certified pre-owned and more recently, a private label line of EAS solutions," commented Polito. "I look forward to working with this team and helping retailers find cost-effective ways to protect their products and their profits."

Skolnicki also comes to BSI from Alpha High Theft Solutions where she was most recently director of business development. She possesses 15 years of loss prevention experience working in both product management and sales. Prior to joining Alpha in 2000, Skolnicki worked in the specialty chemicals industry in both product development and marketing.

"I really enjoy working closely with our customers to gain an understanding of their unique operations and then partnering with them to find ways to help add value to their business," stated Skolnicki. "For example, our Certified Pre-Owned Program gives us the ability to maximize their EAS technology investment and extend the value for years to come."

About BSI
Best Security Industries (BSI) offers both new and pre-owned Radio Frequency (RF) and Acousto-Magnetic (AM) technologies, including brand names such as Sensormatic and Checkpoint. BSI is the premiere EAS reseller providing hard to find legacy solutions through its Certified Pre-owned systems and components. The company is now the largest independent distributor of EAS systems, hard tags, labels and accessories.

Additionally, BSI manufactures items that are compatible and interchangeable with Sensormatic and Checkpoint tags and systems. Its products include EAS systems, security tags, detachers, deactivators, lanyards, security labels, benefit denial ink tags, and other peripherals. Its value-added services also include express exchange and repair on most EAS deactivators and detachers, a depot program for refurbishing and warehousing a variety of EAS components, consulting and integrations. The company also offers comprehensive trade-in and lease options as well as a full procurement program where it will buy excess inventory from the retailer.

BSI also specializes customer video solutions including analog-to-IP phased upgrades as well as design.

Along with its full suite of certified pre-owned and BSI private label EAS solutions, the company also offers a full suite of analog and IP-based video systems and advanced analytics and specializes in analog-to-IP phased upgrades as well as design and installation of new, high definition IP solutions, cloud based services and open architecture platforms. For more information visit www.bsi-eas.com.