CLEAR Exclusive Presentation Highlights - Coming Tomorrow

Organized Retail Crimes 'PRC'

Publicly Reported Cases Report - An LP Industry First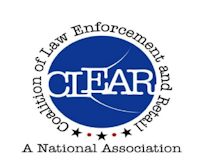 Presented on October 14th at the CLEAR conference by Gus Downing, Publisher & Editor of the D&D Daily, highlights from this widely praised, well-received presentation on ORC will be featured over the next several days here on the Daily. The full report will be available for the remainder of 2015 through a link in the ORC column.

After four years of collecting data on publicly reported ORC cases throughout North America, the Daily's team has put together the Loss Prevention industry's first comprehensive study on publicly reported ORC cases. This study, entitled ORC's PRC (Publicly Reported Cases) Report, analyzes all of the publicly reported ORC cases over the last four years and allows the retail industry to truly see the details, impact, growth, and trends that drive the ORC epidemic.



Eliminating the guesstimates and opinions, this report brings clarity and credibility to a subject that not only merits definition but demands it if we're ever to obtain federal legislation and get the remaining states to pass ORC legislation as well. Stay tuned!

"Gus Downing for the second time at a CLEAR Conference gave the insights that are occurring within the retail sector and the transition possibilities for Law Enforcement. It was well received." - Mark Neapolitan, Signet Sr. Director, Loss Prevention for Signet Jewelers

"As is his usual style, Gus is not afraid to think outside the box and cause us all to stop and re-think what we know about ORC. His direct approach and formidable opinions help us stay grounded as we tackle the large task that always lies ahead. His presentation was well received, and as usual, breathed some fire into the audience" - Curt Crum, President of CLEAR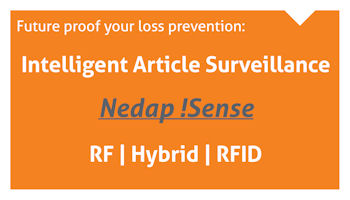 Chilean Retail Shrink Study:
Organized gangs, professional thieves involved in 79% of cases
The Chamber of Commerce of Santiago (CCS), in conjunction with the company ALTO Chile, commissioned ESE Business School of the University of the Andes for the second consecutive year an inquiry into the retail industry in Chile, which revealed that the operating loss amount is approximately US $286 million, corresponding to 1.42% of total sales and representing an increase of 12% of the total amount of loss compared with the same 2014 study sample. The Second Study of Operating Losses of Retail in Chile was conducted between June and September 2015 and involved more than 85% of the retail chains, which have revenues for US $ 18,450 million, and operate approximately 3,000 stores throughout the country.

Regarding the origin of the shrinkage, the research shows that 75% of the total corresponds to unknown causes, that is, those that can not be attributed to a specific cause, while the remaining 25% are known causes, ie, one to which he can identify its origin and valorize at cost. As for unknown losses, they come in 47% from internal theft, followed by external theft with 30%, administrative mistakes 17% and of suppliers errors 6%. Additionally, respondents revealed that the physical place where losses occur more often is the store with a 44%, followed by the stores warehouse (or cellar depending of the retail chain) with a 24%, where goods are received with 14 %, distribution centers with a 11% and during transport with a 7%.

According to the study, companies tend to report a greater extent when it comes to organized gangs or professional thieves (hence reported in 79% of cases). d-ddaily.com pulso.cl

St Louis, MO: Thieves ripping-off South County Mall stores for thousands in merchandise
It is a crime that shocked us all, A shoplifter knocks down an elderly nun while trying to run from a South County store with stolen merchandise. The incident has prompted police to be on the lookout for the gang of thieves. The thieves stolen thousands of dollars in merchandise from at least 3 South County stores, and their shoplifting turned to assault last week when one them slammed into an 87-year-old nun as he made his getaway. Store surveillance video from October 21st at Dick's Sporting Goods store at the South County Mall shows a shoplifter make a mad dash out of the store, running into the nun knocking her to her feet. He made off with an arm full of north face jackets valued at nearly $3,000. Police believe on October 15th this man and two woman also got away with more than $2,000 worth of merchandise from Nike Dryfit clothing in South County. Police say the man and one of the women also made off with items from Hibbitt Sporting Good stores in mid October. The same suspects are also accused of committing another grab and run at the Pink Store at South County Mall on October 23rd. In that crime they got away with over $3,000 in stolen goods. fox2now.com

Polk County Sheriff's Office Fraud Detectives Locate Cloned Credit Cards -
Two Orlando Men Arrested
Jonathan Gonzalez - Marty, was charged with 41 counts of Possession of Counterfeit Credit Cards, Scheme to Defraud, Grand Theft, Trafficking in Counterfeit Credit Cards, and Illegal Use of a Credit Card. Ricardo Arzuaga, was charged with Scheme to Defraud, Grand Theft, and Possession of Cannabis, under 20 grams. "This is a perfect example of the importance of immediately reporting suspicious activity," said Sheriff Grady Judd. "This store clerk recognized the suspects were acting suspiciously and was able to alert us very quickly. Today, these credit card thieves are where they belong, in the county jail." At approximately 5:30 am, on Sunday, October 25, 2015, a male suspect, later identified as Gonzalez- Marty, was attempting to make a purchase at the 7-Eleven. In Davenport, using multiple credit cards to pay for gift cards, a pre-paid cell phone, and snacks. During the investigation, a total of 41 cloned credit cards were discovered, 38 of which had been concealed in the backseat of the van inside a plastic "Kool-Aid" container with a false bottom. Detectives learned the majority of the cards had been cloned from actual credit card numbers from unsuspecting victims. Many of the cards were found to be from banks located in foreign countries such as Brazil, Germany, New Zealand, and England. polksheriff.org

Madison, WI: Office Depot Burglar grabs $5,800 in Ink Cartridges
A burglar took $5,800 in ink jet cartridges during a smash-and-grab burglary at an office supply store on Madison's west side, according to a release from Madison police. Police said the ink cartridges are the only things the burglar took at about 4:15 a.m. Saturday from Office Depot at 676 S. Whitney Way. Glass on the main entrance was broken, police said. channel3000.com

Lake Havasu, AZ: ORC Thief shot with Stun Gun after charging Police Officer
A Lake Havasu City man being pursued by police for shoplifting was shot with a stun gun Sunday after he charged at an officer with a razor blade knife, police said. Lyle Hernandez, 36, was arrested on charges of aggravated assault with a weapon, aggravated assault on a law enforcement officer and resisting arrest in the incident. Hernandez, who was wanted in another organized retail theft case at a separate store, had been stopped at Haggen for shoplifting. havasunews.com


Mt Juliet, TN: Couple arrested after trying to return stolen items to Walmart
A Brentwood couple was taken into custody Monday after they allegedly tried to return stolen merchandise to a Mt. Juliet Walmart. According to police, Alex and Bridget Sparrow were attempting to return about $145 worth of items, including speakers, when they were approached by an employee. The couple immediately fled the store and was later taken into police custody after they were stopped on Interstate 40. During the traffic stop, police said they discovered a tool used to remove security devices from store merchandise inside the couple's vehicle. wkrn.com