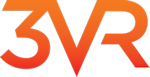 Demographics Analytic: A 2012 Security Sales & Integration Top Tech Innovation for Retailers

By Paige Dillon

Santa has delivered early this year. It was just announced that 3VR's new Demographics Analytic took home one of Security Sales & Integration's coveted Top 30 Technology Innovations Awards 2012.

We are honored to be included among other great products, such as Axis' P12 Network Camera and DICE's Tech Service Management App.

With the holiday shopping season in full swing, the new award-winning retail analytic will be extremely useful for stores in their holiday marketing strategies.

Here's why: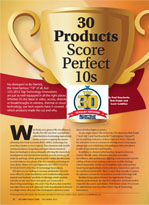 A Product at the TOP of its Game

Okay, I don't want to toot the 3VR horn too much here, but this product just took home one of the industry's top awards! Touted for being easy to implement, easy to manage across the enterprise, and easy to use – not to mention a time saver, with applications for both security AND marketing folks – the 3VR Demographics Analytic won a Top 30 Technology Innovations Award, beating out hundreds of other security products across the industry. Who wouldn't be excited about a new, award-winning way to analyze customer data this holiday season?

Replace Customer Counting with Customer UNDERSTANDING

Retailers are expected to bring in recession-busting sales numbers this holiday shopping season. Those numbers will also come with an overwhelming amount of customer data. So, what if retailers could make sense of that data in real time, going far beyond just counting customers? (I'm sure you've figured out where I'm going with this). They can.

Using the Demographics Analytic, retailers can determine which customers bought what, at what time of day, how long they shopped for – the list goes on. With the capability to identify customers by age and gender, understand foot traffic conversion, and compare this data across stores, the analytic permits retailers to understand WHO their customers are, leaving the door open for more targeted marketing and product stocking.

In addition, merchandise inventory and store layouts can be modified to better serve and attract the type of customers that shop at your store. For example, a weekend sale advertised in the local newspaper may attract an older demographic than an online publication. Or, a coupon in the mail may attract a larger female demographic. You can test this using the Demographic Analytic by simply running a report at the end of the sale and compare it to normal business demographics.

Who said retailers won't be the ones who find a sweet deal this holiday?

Learn more about how the 3VR Demographics Analytic can help you understand your customers.

Access the full article for Security Sales & Integration magazine's Top 30 Technology Innovations 2012 here.