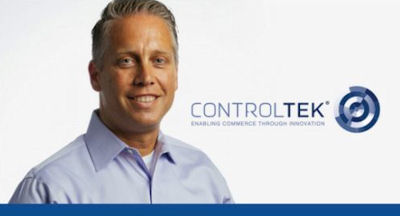 After featuring FE Moran last month, we are pleased to feature CONTROLTEK, a dynamic company dedicated to being the most agile, client focused security solutions provider for retailers and banks in the industry.
We spoke with Rubin Press who has recently been named the Vice President of Global Sales about CONTROLTEK and their three-year partnership with Nedap:
A Tradition of Creating the Future
CONTROLTEK has been providing quality solutions for the past 40 years, opening their doors back in 1976. As a second-generation family owned business, they take pride in delivering high caliber solutions, systems and support. The company's commitment to research and development is combined with a willingness to listen to the people who depend on our products every day. CONTROLTEK is proud to say they have impacted the way assets are secured globally by relentlessly researching and introducing new materials and new features.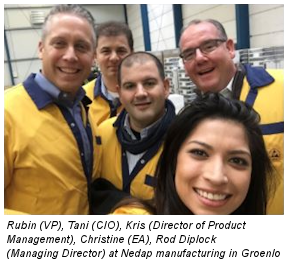 "We wear our mission, vision and values on our sleeves with everything we encounter. Our key strengths include the ability to provide unique solutions that address our clients' specific needs."
- Rubin Press
Being on the forefront of asset protection and security solutions, the company has three divisions focused on understanding and servicing their retail client's needs: Inventory Security Solutions, Intelligent Security Packaging (ISP), and Inventory Visibility Systems (IVS). This enables them to focus more specifically on the specific challenges their clients face on a daily basis.
CONTROLTEK offices embrace a very collaborative and enthusiastic open environment. From strategically placed meeting spots throughout the office facilitating project discussions, to having ping pong and foosball tables out in the open to promote a creative atmosphere for nurturing innovative thinking.
CONTROLTEK & Nedap Retail: A winning recipe
As a proud partner for three years now, Rubin Press has a strong understanding of Nedap's core values and services and how they align with his own. When asked about the partnership, Rubin said:
"I've dealt with various partners over the last 27 years and Nedap is one of the more pleasurable organizations to work with on many fronts. It's not just their superior technology solutions being offered, but it's their people and how dedicated they are to supporting their partners. Everything we do together is focused on how to best support our clients and that's been a winning recipe for us. We are excited to continue our growth as a long-term partner."
To learn more about CONTROLTEK
check out their website
or simply
schedule a security assessment here
.