Laser Focused - Relentlessly Delivering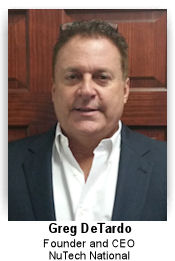 All successful organizations have common denominators that transcend their area of subject matter expertise and in effect make them successful, whether it's a retailer selling goods or a solution provider selling their equipment and services.

But the truly great ones are always defined by their leader, their team, and their unwavering commitment to their customer, their partner, the ones they serve. Those organizations are laser-focused on not just exceeding expectations, but on continually redefining their business models, their deliverables, and the actual industry they're in.

Such is the case at NuTech National, an organization that over the last 33 years has demonstrated how aggressively pursuing technology while developing a customer-facing culture has enabled their partners to 'experience more' for less. A simplistic phrase that at NuTech National actually reflects an entire team's culture and commitment to relentlessly delivering customized solutions; that exceed expectations, seamlessly fits within each individualized culture, and at the best possible price.

Starting over 30 years ago with helping an owner of 42 Pizza stores who had been repeatedly victimized, Greg DeTardo, NuTech's founder and CEO, who was in college at the time and a customer of the pizza shop, was bitten by the LP bug just like the rest of us. The sincere desire he had to help that small business operator and the gratification he felt when stopping those violent crimes fueled his young entrepreneurial spirit and gave him a mission that his team continues to carry to this day.

Grounded on building 'relationships' and not just customers and focused on their 'needs' and not just their expectations, Greg's entire team is genuinely focused on adding value to a retailer's overall Loss Prevention effort and providing proactive flexible solutions that utilize the most advanced technology available on the market.



This high-energy team built over the last 33 years and comprised of family members from multiple generations continues to reflect that youthful entrepreneurial spirit they were founded by. With being grounded in the ideals of the highest of ethical standards, professionalism and honesty, this group wants to make a difference and they want to make retail a safer place to work and shop.

Making such claims is easy to do, but that young college student who jumped up to help still lives today, and his pursuit of always trying to find that next best solution lives on as well. The difference now is, he's got a team that believes in the same principles.

Today, NuTech has become one of the largest alarm companies in the United States, and the largest dedicated to retail - through purely organic growth. With millions of dollars in revenue per month, this solution provider protects numerous brands throughout the country, servicing and monitoring tens of thousands of retail locations. With a reputable brand and a well-known name, NuTech continues to bring innovative, industry-leading technology to retailers at an affordable price.

Laser Focused - Relentlessly Delivering
For the Best Possible Price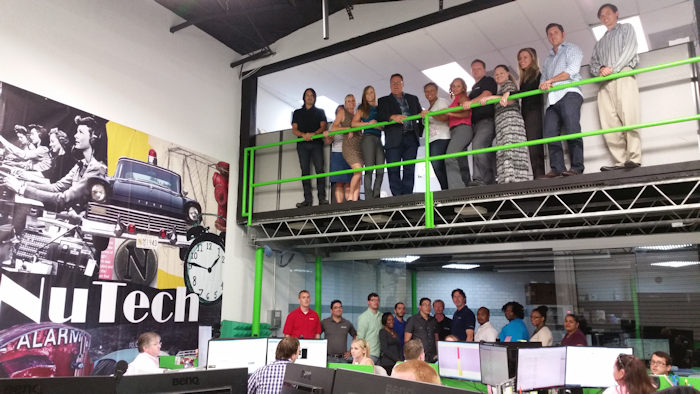 The NuTech National team at their corporate office in Maitland, Florida.