2012 Archives


Georgia's ORC Effort - Past, Present, and Future

By Katie Tuttle
Content Manager

(Continued from yesterday)

Recent Success

In early 2012, the Georgia Governor's office reached out to Rick McAllister, President of GRA. They were looking at implementing the recently-published PEW Study on Criminal Justice Reform that included upping the felony shoplifting threshold from $300 to $1500, and they wanted to get the retailers' perspective and perceived impact.

McAllister quickly recognized the concern, and he invited members of the Council to participate in a meeting with key stakeholders, including representatives from the Governor's office as well as members of the PEW foundation, who authored the study. Included in the meeting was Loss Prevention and Legislative Affairs representation from Target, Macy's and the Home Depot. Sharla Jackson, Senior Assistant District Attorney also participated in the meeting. Jackson looked at theft by shoplifting convictions and was able to provide statistical information to help make the argument against raising the felony threshold. She said one of the biggest concerns regarding this bill is that it would adversely affect small businesses.

"We were concerned about neighborhood stores who could not afford to suffer a $1500.00 loss," she said.

Liberatore, who was also in attendance, provided empirical data that showed most felony shoplifting cases were plea-bargained to misdemeanors and therefore the criminals never served any jail time.

"We were able to show that upping the threshold would only adversely affect the retailer and would have little or no impact on opening prison beds at the state penitentiary, which is the thrust of the PEW study," Liberatore said.

Ultimately, through the Council's involvement and the GRA's strategic lobby efforts, legislation passed that moved the shoplifting felony threshold to only $500, which represented a $200 increase instead of the proposed $1,500 increase.

"The credit for the success of the bill should be given directly to the Georgia Retail Association for representing the retail loss prevention community and getting our message across. It was a big win for Georgia and should serve as a benchmark for similar efforts across the country," Liberatore said.

Continued tomorrow
Chillicothe police arrest alleged serial shoplifters
A Columbus, Ohio, couple was arrested Tuesday during an investigation into multiple recent shoplifting reports. Maria E. Dilisio, 30, of Columbus, was charged with felony receiving stolen property, misdemeanor possession of drug abuse instruments and possession of drug paraphernalia. Jeremy L. Dabney, 33, also of Columbus, was charged with driving under suspension and served warrants on two counts of theft connected with recent shoplifting incidents. (Source privateofficerbreakingnews.com)









PLEASE SAVE THE DATE and mark your calendars now!!!
We're planning to host our 4th Annual LAAORCA Conference at the Los Angeles Convention Center on Thursday, February 21, 2013. At this year's conference we reached our goal of 1000 attendees and expecting a bigger and better show in 2013!

In addition, we're also planning our 2nd Annual golf tournament to be held the day before the conference, on Wednesday, February 20th. Additional information will be provided in the very near future.

If you're interested in becoming a vendor and/or sponsoring the event please contact us.

If you have any questions, please contact me at (626) 372-9091.

Detective III Kent Oda-Retired - LAAORCA Program Coordinator-koda@laaorca.org

You may also contact:
LAAORCA Retail Co-Chair Debbie Ho
(714) 400-7789 / Debbie.Ho@target.com

LAAORCA Senior Advisor-George Torres
(562) 233-0916 / GTorres@cvs.com

LAAORCA Law Enforcement Liaison-Lillie Franklin
(213) 486-8739 / 24548@lapd.lacity.org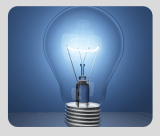 What's Happening?
Coming in 2012:

Mobile App's

LP Show Coverage

The Top 10