The Zellman Group Launches New Website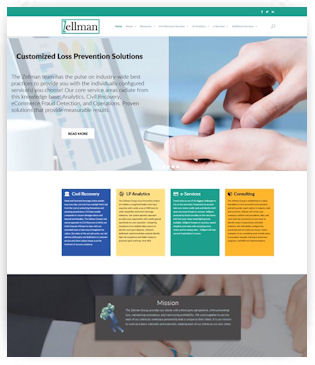 The Zellman Group, LLC, a national leader in Civil Recovery, LP Analytics and eCommerce Fraud detection is proud to announce the release of their new website. The Zellman Group supports retailers of all sizes, customizing loss prevention solutions to fit client's needs through adhering to their mission, vision and values. The new website highlights these and the brand refresh is closely aligned with the company's strategic vision for growth and their focus on core services for their clients. Each offering has a dedicated page which provides a clear overview to aid in the decision making process.

The new clean, modern design offers easy navigation to the information most important to both potential and current clients. The blog and whitepapers provide a glimpse into industry trends and best practices to educate readers. Throughout the website prospective clients have the opportunity to schedule a demo to learn more about Zellman's core services and current clients can access links to frequently used tools. Short videos illustrate their leading recovery service and award winning eCommerce tool. The new version of the website also puts the Zellman team front and center so you can learn more about the executive team.

You can checkout the new website HERE.