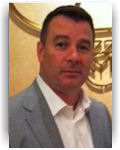 Leadership in ORC Series - Coming Wednesday: Scott Sanford, Director of Investigations & Training for Barnes & Noble, Inc.
In our ongoing series on ORC leaders, this week we'll be featuring one of the industry's pioneers that's helped lead the industry in successfully identifying and resolving ORC across a number of retail channels. With a specific specialization in online selling of stolen merchandise, Scott has played a critical role in developing and educating the industry in fighting this growing threat. Having helped develop a software program designed to indentify online bad actors, Scott has shown the vision, technical ability, and investigative expertise that clearly shows his leadership role in the industry.

Always there to volunteer his time to help educate his colleagues, Scott has earned the respect of his peers and his story is one that every aspiring ORC investigator should read. Coming this Wednesday.


Pittsburgh, PA: Luxottica, Senior Manager of Investigations
presented with Heroism Award
A Floyd county native was named a Carnegie Award member this month after he rescued a man from a burning car on a highway near Orlando in 2014. On December 17, the Carnegie Hero Fund Commission awarded one of twenty-four Carnegie Medals to Martin native Stuart Chaffin. According to the commission Chaffin saved John K. Kristich from burning on December 22, 2014. The commission states that Kristich was the driver of a car involved in a highway accident after it collided with a truck. Both vehicles burst into flames and Kristich remained in the driver's seat of his badly damaged car as flames issued from its exposed engine area. The Carnegie award is given in recognition of civilian heroism to those who risk their lives to an extraordinary degree while saving or attempting to save the lives of others. Four of the most recent awarded died in the performance of their heroic acts. Eighty four people have received the award to date in 2015 and to 9,821 the total number since the Pittsburgh-based Fund's inception in 1904.

Stuart Chaffin, was born in 1969 in Martin. Chaffin graduated from Eastern Kentucky University with a degree in Criminal Justice. Chaffin is a 24-year law enforcement veteran also served two and a half years as a defense contractor working domestically and embedded with the U.S. Marines at Camp Leatherneck Afghanistan. He received two Marine Corp Awards for Meritorious Conduct in support of missions with Operation Enduring Freedom. Chaffin now lives in St. Cloud, Fla., and is currently employed as a senior manager of investigations, organized retail crime and brand enforcement for Luxottica, managing all domestic and international enforcement activities. floydcountytimes.com

Natick, MA and other towns with Big Malls, Target of Organized Retail Crimes
For Natick, and any community with a large mall, police respond not only to many shoplifting calls, but incidents that are likely part of organized retail crime rings. "Natick (and any community with a large mall) is targeted because the perpetrators, who use rental or stolen vehicles so that they can't be identified by the registration, are not local and therefore not easily identified through surveillance video," said Lt. Cara Rossi-Cafarelli of the Natick Police Department. "Natick is also easily accessible from the Mass. Pike."

Often, said Lt. Rossi-Cafarelli, the stolen goods are sold to a "fence," which is a word for a person who sells the goods for them. These fences set up storefronts in cities or sell the hot goods out of cars and vans, or even online or word-of-mouth. "They usually employee young and/or drug-addicted people to do the actual stealing, which is the greatest risk of being caught/incarcerated," said Lt. Rossi-Cafarelli, "and then pay them enough to support their drug habit. They will pay for a room or two for these people at the local motels. They steal for a few days, then travel back to deliver the goods to the fence, who in turn sells it for a profit."

Natick police have worked with several state and federal agencies to try to combat this type of theft at the Natick Mall. The department has even secured grants in order to pay overtime officers to "saturate the mall during what is believed to be the most likely days/times for this behavior." patch.com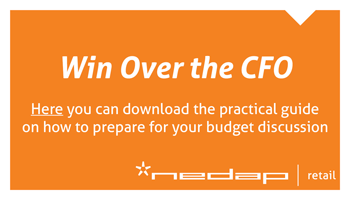 Orlando, FL: Along with holiday thefts, stores see increase in organized shoplifting rings
Supermarkets across Central Florida were puzzled after more than $50,000 worth of merchandise vanished from shelves. It wasn't the result of closeout deals or the green-haired Christmas villain known as the Grinch making off with cartloads of products from Publix and Winn-Dixie stores. Rather, a posse of Central Floridians pilfered pricey grocery stock such as Crest White Strips and Gillette razors from almost 100 stores.

Security camera footage eventually revealed the coordinated thievery, which led to the arrests of five suspects. The organized shoplifting ring busted in August is part of a growing trend that has stores on their toes, especially with the increases of retail theft around the holiday season.

"Crime rates in some regions go up almost double around the holidays and unfortunately retailers see heightened occurrences of theft, fraud and shoplifting," said Robert Moraca, vice president for loss prevention for the National Retail Federation. Moraca said the six-week period from Thanksgiving till after New Year's Day is when retail thefts go up "exponentially." He said shoplifting costs retailers $30 billion annually.

Experts say organized crime rings, such as the one in Central Florida that Florida Attorney General Pam Bondi said was broken up over the summer, also are on the rise. A September survey by the National Retail Federation showed 97 percent of retailers contacted believed they were victims of organized retail crime within the last year. Almost half reported a "significant" increase in such crimes. "Some studies have shown the average shoplifting event will lead to a loss of $317, so this isn't little Johnny taking a candy bar anymore," Moraca said. "This is people going after high-priced items." In response to the trend, Gov. Rick Scott signed a bill in 2013 aimed at strengthening penalties for organized retail theft. The legislation requires a minimum sentence of 21 months for those convicted of retail theft totaling more than $50,000. orlandosentinel.com

Warwick, RI: Police arrest man for over Buying over $4,000
in Gift Cards with Fake Credit Card
Warwick Police were called to the Food Court at the Warwick Mall Dec. 8 at 6:27 p.m. for reports of a man buying gift cards from Subway, JC Penny and Foot Locker using a stolen credit card, arresting him on credit card fraud and obstructing an officer. In Seino's possession, the officers found three Old Navy gift cards worth a total of $1,300, and two Subway gift cards, along with three Visa credit cards bearing the false identity Seino had originally provided. After obtaining a warrant to search Seino's car, a rental obtained under his alias, officers found a receipt for $900 from Red Robin, and a $200 Red Robin gift card. The officers also found receipts from Longhorn Steakhouse totaling $1,250. warwickpost.com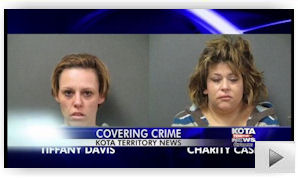 Scottsbluff, SD: Pair caught attempting to steal over $1,000 of merchandise each from Wal-Mart
According to the arrest affidavit, 39-year-old Charity Cash and 33-year-old Tiffany Davis were seen on Scottsbluff Wal-Mart security cameras filling a cart full of items and attempting to walk out without paying. A Wal-Mart security employee observed Cash load merchandise into Wal-Mart bags for two hours. Cash was stopped with stolen goods totaling $1,044.48. Davis stolen loot totaled $1,232.45. kotatv.com


Chinese gang busted in Thailand buying $5 M in Gold with fake credit cards
The five of them were found in possession of 182 fake credit cards, 11 fake passports and machines for making credit cards. Investigation is ongoing as police believe there are three more people involved. The gang confessed they would buy gold and sell it for cash in Thailand. They have been in and out of the country several times in the last eight months and racked up around $5 million in fraudulent credit card charges. coconuts.co

Jersey City, NJ: Man convicted of shoplifting 14 times charged again

Johnson City, TN: Walmart suspect charged in felony theft of nearly $1000 in merchandise