Leader Of International, $200 Million Credit Card Fraud Scam
Sentenced To 80 Months In Prison
TRENTON, N.J. - A New York man was sentenced today to 80 months for leading one of the largest credit card fraud schemes ever charged by the U.S. Department of Justice, U.S. Attorney Paul J. Fishman announced.

Tahir Lodhi, 56, of Hicksville, N.Y., previously pleaded guilty. Lodhi directed the activities of a number of other conspirators in fabricating more than 7,000 false identities to obtain tens of thousands of credit cards. They doctored credit reports to pump up the spending and borrowing power associated with the cards. Lodhi and others then borrowed or spent as much as they could, based on the phony credit history, but did not repay the debts, causing more than $200 million in confirmed losses to businesses and financial institutions.

The conspiracy generated enormous profits for Lodhi and his conspirators - even though they spent millions of dollars sustaining the elaborate network of drop addresses and running credit reports on the thousands of false identities. Records of the New York and New Jersey Departments of Labor reveal that many of Lodhi's conspirators had no reported legitimate employment in the last five years. Nonetheless, Lodhi and his conspirators used the proceeds of the criminal enterprise to buy luxury automobiles, electronics, spa treatments, expensive clothing and millions of dollars in gold. They also stockpiled large sums of cash.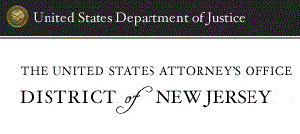 Lodhi and his conspirators also relied upon complicit businesses, including several jewelry stores in the Jersey City, N.J., area, to extract money from the fraudulent cards. The complicit businesses would allow certain conspirators to conduct sham transactions on the phony cards and would then receive the proceeds from the credit card companies and split them with the other conspirators.

Due to the massive scope of the conspiracy, which involved more than 25,000 fraudulent credit cards, loss calculations are ongoing. Final figures may grow beyond the present confirmed losses of more than $200 million. justice.gov

Sacramento, CA: Two plead guilty in $186,000 Target Credit Card Fraud
Lee Yang, 34, and Chee Yang, 28, both of Sacramento, have pleaded guilty to conspiracy to commit credit card fraud, according to U.S. Attorney Benjamin Wagner. According to court documents, Lee Yang and Chee Yang participated in a scheme that involved at least 500 unauthorized and counterfeit credit cards and debit cards, affecting at least 1,800 victims, and leading to an estimated loss of $186,000. The pair stole or possessed stolen mail, created or received fraudulent credit and debit cards, and made fraudulent purchases totaling thousands of dollars using the cards at national retailers such as Target in various Sacramento-area locations, the U.S. Attorney's office says. The Yangs remain in custody. Five co-defendants remain in the case, which is next set for a status conference on February 25. centralvalleybusinesstimes.com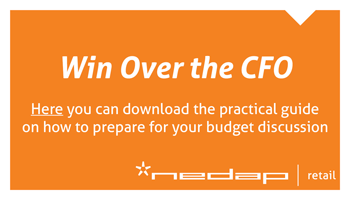 Anderson, IN: Suspect in $60,000 credit card theft receives suspended sentence
The first of five defendants accused of using stolen credit cards to take more than $60,000 at two Indiana casinos received a suspended sentence on Dec. 28. Timothy A. Smith, 25, of Flossmoor, Ill., will have the opportunity to just be on probation for six years and not go to jail if he doesn't get into any more legal trouble. This is in part because of a plea agreement he entered on Dec. 14. With the agreement, he agreed to plead guilty to two counts of Class C felony fraud on a financial institution, Class C felony corrupt business influence, two counts of Class D felony fraud and two counts of Class D felony theft. Smith's sentencing included a sentence of two years for the two counts of fraud on a financial institution and the count of corrupt business influence concurrently. Smith received one year each for the other charges, but he will have to serve the other charges concurrently. Smith will have to abide by all probation rules to avoid jail time, including keeping a job of at least 35 hours a week. The suspects reportedly used credit cards with numbers belonging to eight different victims to obtain cash advances, totaling more than $48,000 at Hoosier Park Racing & Casino in Anderson and more than $16,000 at Indiana Grand Racing & Casino in Shelbyville. heraldbulletin.com

East Lampeter Twp. PA: More than $40K in merchandise stolen from Lancaster County Verizon store overnight
The burglary took place overnight at the Verizon store in the Mill Creek Square complex on Lincoln Highway East, said East Lampeter Township police Lt. Robin Weaver. High-end smart phones and tablets were stolen, police said. Store employees discovered the theft Thursday and called police to investigate shortly thereafter, Weaver said. Police are working to obtain surveillance video. pennlive.com


Fairfax Co, VA: Police seek man who dons Walmart employee vest in theft scheme
Authorities are searching for a man who may be stealing from Walmart stores by wearing an employee vest and who, on one recent occasion, used a ruse to get a cashier to walk away from their logged-in register, Fairfax County police said Thursday. Police said the unidentified man walked up to a cashier at the Fair Lakes Shopping Center store around 4 p.m. on Dec. 15. He told the cashier that he was needed in the office and, after the cashier left without logging out of the register, proceeded to check out a customer before taking an undisclosed amount of cash. washingtonpost.com

Westlake, OH: Police release surveillance pics of vacuum cleaner thief at Bed Bath & Beyond; employee injured
Westlake Police are releasing surveillance pictures from a November robbery that left a Bed Bath and Beyond employee injured. Two vacuum cleaners, totaling $1399, were stolen from the Detroit Rd. store. According to police there were two suspects. One came in the store to steal the merchandise while the other remained in the vestibule. He apparently stayed there to trigger the automatic sliding door to help the other suspect escape. Police say during a struggle with the thieves an employee was hit by the suspect's car and hurt her foot. She was able to get one of the vacuum's back. wtol.com

Ephrata, PA: Retail theft suspect arrested after standoff
Ephrata Police say Charles R. McCarraher, 32, was arrested in Chester County. McCarraher was wanted for allegedly stealing over $1,000 from a Walmart in Ephrata. Police had issued a felony retail theft warrant for his arrest. Ephrata Police say they received a tip McCarraher was staying in a hotel and contacted local police, who found his vehicle at the hotel. McCarraher was taken into custody after a brief standoff. abc27.com