2012 Archives


Georgia's ORC Effort - Past, Present, and Future

By Katie Tuttle
Content Manager

(Continued from yesterday)


The Future of GRALPC

With the addition of GRAORCA and the database, the Council continues to thrive.

Although the database is currently free to all qualified/vetted loss prevention executives and law enforcement agencies, the Council continues to seek qualified, dues-paying GRA members, Law Enforcement and Community officials in order to expand.

"The Council does great work, and we need great people to further our mission," Liberatore said. "The GRALPC and GRAORCA are just small examples of the many benefits of membership to the Georgia Retail Association."

Active members of the GRALPC include:
Dave Magersupp – Verizon Wireless
Chad McManus – T-Mobile
Adam Fulton – Gamestop
Sharla Jackson – Fulton County District Attorney's Office
Ronnie McCaskill – Macy's
Deb Lussier – The Home Depot
Joe Milton - WalMart
Mike Liberatore – Saks Fifth Avenue
More information on the Atlanta Community Teen Coalition can be found at http://ctc-inc.org/

For more information on the Atlanta Police Athletic League, please go to their website -
http://atlantapal.com/Home_Page.php

For more information on the PEW study, go to
http://www.legis.ga.gov/Documents/GACouncilReport-FINALDRAFT.pdf

For more information on the Georgia Retail Association, GRALPC, or GRAORCA,
please go to the GRA website http://www.georgiaretail.org/

Rochester, NY police working with local retailer, developing shoplifters info website to fight ORC Police Capt. Paul Toussaint said retailers such as Kohl's, Kmart, Walmart, and Lowe's have shown interest in participating in the new initiative, which would be available to the businesses at no cost. The website would enable participating retailers to share information on shoplifting incidents at their establishments, including descriptions of suspects and their vehicles, as well as license plate numbers. (Source fosters.com)

Spartanburg, SC couple busted for $78k credit card fraud 58 year old Rhonda Dixon McSwain and 48 year old Calvin Lewis Ross made 35 unauthorized transactions at an electronics store between Dec. 1 and Dec 13. Buying computers, video game systems, cameras, and gift cards with stolen credit cards. (Source theitem.com)

Two women ORC gang busted in Detroit hitting Target stores
Fenton police arrested two Detroit residents for retail fraud on Dec. 14. the chain of stores had been on the lookout for two females from Detroit who were allegedly walking out of stores with merchandise that they had not paid for. Aro said in similar incidents, the women would load up carts with store merchandise and push them past the checkout and out of the stores. The women, one 19, the other 24, were arrested for retail fraud and transported to the police station for processing. The women admitted to stealing the merchandise to sell for profit in order to pay their bills. (Source tctimes.com)



Marshall's Associate Investigated for Gift Card Scam in Temple, Texas. Temple Police and Marshall's Loss Prevention Team are putting together the fact behind a $1500 gift card scam by one Associate. The Associate has not been arrested at this time, but police believe they will very soon. (Source kwtx.com)



Two females shoplifters nabbed at Lord and Taylor; $1500 recovered.
The women were arrested stuffing clothing into a shopping bag, then exiting the store. Loss Prevention in Eastchester made the apprehension; the two now face felony larceny charges. (Source dailyvoice.com)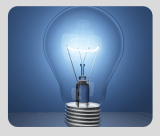 What's Happening?
Coming in 2012:

Mobile App's

LP Show Coverage

The Top 10