Raoul Ricard Joins Agilence, Inc. as Vice President of Strategy & Business Development

Founder of XBR joins Agilence to take lead on strategy and improve company growth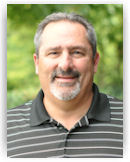 MOUNT LAUREL, NJ, January 26, 2016 - Agilence, Inc., the leading provider of cloud-based data analytics and reporting solutions for operations and loss prevention, today announced that Raoul Ricard has joined Agilence as Vice President of Strategy & Business Development. Ricard has over 25 years of experience in operations, asset protection, retail and food & beverage industries. In his new role with Agilence, Raoul will be responsible for leading the company's expansion across verticals, developing strategic relationships and driving overall corporate strategy initiatives.

"The relationships that Raoul has developed over his 25+ year career in asset protection and retail operations will improve all aspects of our business and we believe he will bring great value to our organization and our customers," said Russ Hawkins, President & CEO, Agilence, Inc. "We are very happy to have him on board and look forward to his leadership as we continue to grow our business."

Raoul is a highly accomplished executive with extensive experience in data analytics, operations, retail, F&B, sales, and technology. Prior to joining Agilence, Raoul was the founder of XBR Loss Prevention Systems and was a pioneer in the exception reporting space. He oversaw its growth and leadership in the market for nearly 20 years.

"Agilence is clearly positioned to take the leadership role in data analytics and EBR with the 20/20 application," said Ricard. "The fiber of the company and its leadership is intensely focused on EBR with a passion for service, streamlined delivery, product innovation and simplicity for users in asset protection, finance, operations and more. I am very eager to weave my experiences with this talented group of professionals as we grow our company and strong user base."

About Agilence
Agilence (www.agilenceinc.com) is the industry leader in data analytics and reporting solutions for retail and food & beverage organizations. Agilence develops 20/20 Data Analytics, a family of highly flexible and powerful cloud-based reporting solutions. 20/20 provides organizations with a complete view of their business, empowering them to make informed decisions faster, to increase efficiency and improve profit margins across the enterprise. Agilence, Inc. is headquartered in Mount Laurel, NJ. To learn more about Agilence, please email sales@agilenceinc.com or call 856-366-1200.