Metro One LPSG Partners with the National Retail Federation and the Javits Center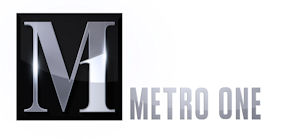 Staten Island, NY, January 29, 2016: Metro One Loss Prevention Services Group, a full-service security provider, has announced partnerships with two valued institutions: the National Retail Federation (NRF) and the Jacob K. Javits Convention Center of New York.

Metro One LPSG recently provided security at the Javits Center for NRF's Annual Convention & EXPO 2016. Also known as Retail's BIG Show, this event is one of the five largest shows the Javits Center hosts during the course of a year. Metro One deployed more than 193 officers and over 7,000 man hours over the course of ten days at multiple locations throughout the city, including Chelsea Piers.

Successive levels of service were provided from uniformed officers, fire and safety teams, bomb dogs, and executive protection at the NRF Foundation Gala and the Downing & Downing "Live in NYC" Broadcast and Dinner Party. While this was Metro One's first assignment for a convention of this magnitude, their experience from such large events as David Beckham at Super Bowl Boulevard and Lady Gaga in Times Square guaranteed a job well done. Metro One's retail customer service approach wowed visitors, exhibitors, and both Javits Center and NRF management teams. Overall, it was a huge success for Team Metro One, "Where Success Is the Only Option."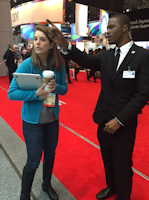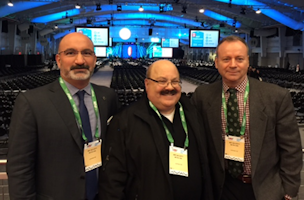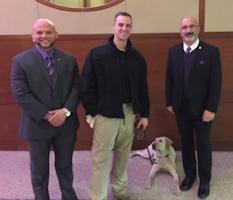 Since 1984, the Metro One LPSG brand has been recognized for consistency in delivering professional security services. With our management team's 150 years of combined loss prevention experience, we tailor our service to fully integrate into the client's security program and play a key role in obtaining their objectives, while providing a clear return on investment. Through recruiting, training and program development, we serve as full partners in designing cost-effective solutions for our clients.

Metro One LPSG offers successive levels of service in several divisions of expertise. All of our divisions work together, in the background and whenever duty calls, to ensure immediate response and optimal security for our clients. This is the standard that distinguishes us from other security providers.

Our clients run the gamut from retail organizations to commercial, industrial, healthcare and hospitality accounts, and have benefitted from our experience and services, including:


| | |
| --- | --- |
| ● Uniformed Officers | ● Logistics |
| ● Armed Officers | ● Investigations |
| ● Special Events | ● Store Detectives |
| ● Executive Protection | ● Mystery Shoppers |
| ● Luxury Accounts | ● Organized Retail Crime |

For more information, visit our website at metroonelpsg.com, or contact Metro One LPSG Business Development at 1-844-638-5774 (MetLPSG).