Educating, Communicating & Documenting the ORC Efforts

A Thank You From the Daily's Team to the ORC Teams & Associations Across North America

We at the D&D Daily would like to thank all of you who've allowed us to share your news, your stories and your histories with the entire retail LP industry. We're honored that you've included us in your efforts and look forward to continuing to do so well into the future.

With ORC now being recognized as the leading cause of theft in the retail industry, it's more important now than ever to communicate and document as much as we can publically in order to hopefully persuade the remaining 20 states to pass ORC legislation. With retail, state, and city budgets being as tight as they are, it's also imperative that we continue to share your news in a public forum that enables any and all retailers, states and cities to quickly see the reality of the matter and the facts that support their continuing investment in the efforts.

As everyone knows, educating, communicating and documenting a problem is the only way to gain the visibility needed to secure the funding necessary to solve or fight it. We at the Daily are committed to doing just that. But we need your help, your stories, your cases and anything else you feel can add value to this fight. We recently launched our new ORC Resource Center (orcinfo.com) with these goals in mind, providing valuable investigative resources and information, while also highlighting the ORC leaders, teams and efforts that are making a difference.

ORC is never going away, and now that we're seeing the cybercrime nexus it's more critical than ever that we educate the general public and secure the funding for all of you. The Daily is here for all of you and we're ready to help. All we need is your input. Share your stories, your news, and your association's history & events, even your Group LP Selfies, and let's see how it makes a difference.

Just a Thank You and a Thought.

Share Your ORC Stories - History - Cases

Help Us Help You Increase Your Company's ORC Budget


The new group taking aim at Organized Retail Crime in the Carolinas
A new coalition is forming to curb organized retail crime in the Carolinas. Carolinas Organized Retail Crime Alliance (CORCA) is being formed by the N.C. Retail Merchants Association, retail members and North Carolina law enforcement agencies. CORCA leaders will introduce the organization during a news conference Thursday at NCRMA's headquarters in Raleigh. The group identifies organized retail crime as a $30 billion problem for retailers across the country. geosnews.com


Three being deported to Romania after pleading guilty to the theft of $8,500 of baby formula
Three people pleaded guilty Monday to stealing more than 400 cans of baby formula from numerous stores in Utah and Idaho, including several in Cache Valley. Selford Velcu, 49, Iolanda Velcu, 47, and Elisabeta Zatreanu, 22, will be deported to Romania after they each pleaded guilty to third-degree felony theft by receiving stolen property in 1st District Court. "You will be deported from the United States of America," Judge Thomas Willmore said. "I don't control that, but you need to know that is the consequence." Their arrest not only cleared a rash of thefts from several Logan stores, but also a number of stores between Rexburg, Idaho and Heber City. According to Logan Police Lt. Rod Peterson, police found 466 cans of formula, valued at $8,430.34. hjnews.com


Sulphur Springs, TX: Suspects in Sulphur Springs ATV thefts linked to thefts in several states; $234,000 in merchandise recovered
Sulphur Springs Police Department is searching for three suspects in connection to ATV thefts from Nortex Tractor in Sulphur Springs. Police are searching for Christopher Lee Chambers, 29, of Mabank, Dustin Kyle Garcia, 33, of Scurry and Christopher Brandon Garcia, 34, of Seagoville. Leads in early January led to the arrests of seven people connected to the thefts, in addition to the recovery of 12 Polaris Razors and two Rangers. The 14 recovered units were valued at about $234,000. Six of those units recovered from the November theft are valued at about $74,000 total. The units were recovered in Oklahoma, Texas and Louisiana. Police say the suspects involved in the ATV thefts could be part of a larger organized crime ring and have been linked to recent burglaries in Lindale, Tyler, and numerous other jurisdictions in Texas, as well as other states as far east as Tennessee. Police say the theft ring could also be connected to this attempted burglary at a Lowe's hardware store in Lindale. newswest9.com



Lincoln Park, MI: Sears Loss Prevention agent assaulted during $2,000 tool theft
The Lincoln Park Police are still trying to identify a man who stole nearly $2,000 worth of tools and attacked an employee at Sears last month. The man was shopping in the store, 2100 Southfield Road, when he exited the store with more than $1,800 worth of various tools and other unpaid merchandise. thenewsherald.com



San Jose, CA: Police release video of Eastridge Mall robbery suspects
The robbery was reported around 7 p.m. Sept. 12 in the Sephora section of J.C. Penney. San Jose police said a woman entered the cosmetics store and placed several items in her purse. She was confronted outside the store by a security officer who led her back inside. Police said that while the woman resisted the officer's efforts to take her into custody, a man ran up, yelled "let go of my sister" and pummeled the officer with his hands and feet. Police said both suspects escaped with the stolen merchandise. mercurynews.com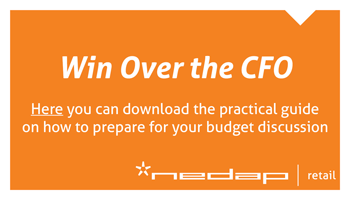 Redding, CA: Six arrested in alleged drugs-theft scheme
Police said stolen property was being funneled through the Redding Inn to a destination at a home. Suspects with stolen property would meet at the Redding Inn with residents from the Willis Street home and trade stolen property for drugs, police said. Numerous items were recovered during a search at the Willis Street home, including drugs, syringes, drug paraphernalia, scales, 20 credit cards, a passport, three California identification cards and numerous stolen checks and mail, police said. redding.com


Egg Harbor, NJ: Serial shoplifter arrested at the Jersey shore; 4 recent thefts

Kokomo, IN: Man charged with 7 thefts in past month; hit Target, Kroger and Mac's Market

Chicago, IL: Three charged with $500 retail theft in Lake View