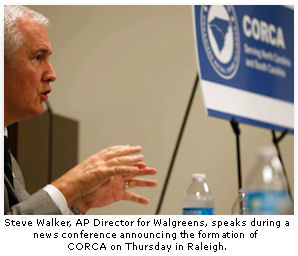 N.C. law enforcement, retailers to combat organized retail crime; form Carolinas Organized Retail Crime Alliance
Retail theft schemes are increasing in the Carolinas and they're becoming more sophisticated. According to local law enforcement, current retail theft goes far beyond shoplifting, involving complex schemes and organized efforts by people who convert illegally obtained merchandise or cash into financial gain by theft or fraud. In response, the NC Retail Merchants Association (NCRMA) and local law enforcement agencies announced earlier today at a press conference in Raleigh, North Carolina, the formation of the Carolinas Organized Retail Crime Alliance (CORCA), a coalition of law enforcement and retail loss prevention professionals in North and South Carolina aimed at combating the rise of retail theft crime.

"Organized retail crime costs the retail industry nearly $30 billion annually in the United States," said NCRMA President Andy Ellen. "These losses drive up costs for retailers which then get passed along to consumers. The new CORCA Alliance is vitally needed to provide important education and to serve as a resource link for retailers and law enforcement in the effort to combat this crime."

The CORCA Alliance plans to promote a retail theft database CORCA.org, developed in partnership with Alan Buck, Bed, Bath and Beyond's area loss prevention manager, and Detective Shawn Blee with the Charlotte-Mecklenburg Police Department. Created nearly two years ago to track theft and criminal activity impacting businesses on a real-time basis, the site currently has 510 retail and law enforcement users who are currently posting valuable information about crimes and criminals and helping to prevent others from being victimized.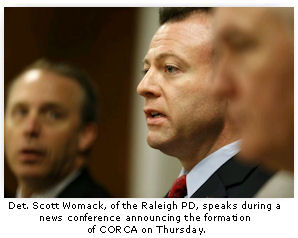 CORCA plans to work with the retail industry and law enforcement agencies in the Carolinas to spread the word about the database and encourage new users.

"The Alliance will help us build on the success that CORCA.org has achieved and help us proactively combat the threat of organized retail crime in the Carolinas," said Womack. "Since the launch of the database website, we've seen an increase in retailer-to-retailer communications and an increased focus on collaboration between retailers and law enforcement," said Womack.

The Alliance is membership based with all law enforcement participation free of charge. It will meet quarterly to provide insight and oversight of CORCA.org, plan an Annual Convention, and provide education. NCRMA's professional staff will provide oversight of all CORCA operations, meeting preparations, planning, and accounting. 1888pressrelease.com jonesandblount.com

Pittsburgh, PA: 'Shoulder surfing' husband gets prison in $600K Walmart check scam targeting hundreds
A man who cashed $300,000 worth of counterfeit checks using personal information stolen by peeking over the shoulders of hundreds of Wal-Mart customers was sentenced to prison Thursday. Robert MacVittie and his wife lined up behind customers trying to cash payroll checks at "dozens and dozens" of Wal-Mart stores in 20 states and recorded them providing their Social Security numbers, Assistant U.S. Attorney Gregory Melucci said at the hearing where MacVittie received a 34-month sentence. The couple would then use the victims' identities to create counterfeit checks, which they cashed at other Wal-Marts. Melucci called MacVittie, 35, and his wife Jennifer, 32, "the Bonnie and Clyde of counterfeit checks." The MacVitties, formerly of Cranberry Township, pleaded guilty in September to charges of conspiracy and aggravated identity theft in a scheme known as "shoulder surfing."

More than 400 people had their identities used on the successfully cashed counterfeit checks, Melucci said. In all, the MacVitties stole or attempted to steal the identities of more than 900 people, Melucci said. They failed to cash more than $600,000 in other counterfeit checks; prosecutors had previously put that number at $700,000. wtae.com

Salt Lake, UT: Police bust alleged Sandy check fraud ring, net six wanted fugitives
Unified Police discovered an alleged check fraud operation and arrested six people Wednesday night after receiving a tip that a wanted fugitive may have been staying in a Sandy home. As officers surrounded the house, they heard noise coming from a shed on the property. Police say Auger was inside and surrendered. Cops entered the shed and found check-making equipment inside, according to Lt. Bell. "In plain view in the shed was a check-making factory where they were basically manufacturing checks in that shed. They had printers, laptops, the whole bit," Lt. Bell said. In total, six fugitives were arrested in the bust. Police say they believe the alleged check-fraud ring may have ties to other criminal activity. kutv.com

Buy Buy Baby Employee Sold Stolen Baby Strollers, Car Seats on Craig's List
The Port Chester Police Department Detective Bureau was notified on Feb. 4, 2016, by loss prevention from Buy Buy Baby, on an internal investigation they were conducting on one of its employees and wished to press charges based on their findings. Police stated through the store's internal investigation, employee, 29-year old Bronx resident, Leonard Simkins had admitted to stealing baby strollers and car seats from the store. Police said Simkins, when confronted by store personnel, allegedly admitted to stealing the merchandise. In his confession, Simkins alleges he placed the items on Craig's List, over 10 strollers and at least three car seats, and sold the items locally and even delivered the items to the customers, according to the police report. According to video evidence provided to police from Buy Buy Baby, the video showed that on Jan. 11, 2016, Simkins was seen taking two strollers and two car sets, placing them in a shopping cart and exiting the store without paying for them. Buy Buy Baby, said police, are still trying to obtain footage from other incidents. The total value of the merchandise was $2527.36. hudsonvalleynewsnetwork.com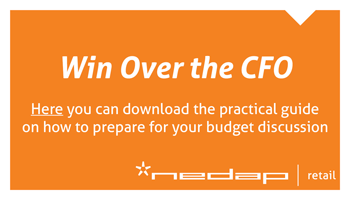 Rockledge, FL: Woman's lost wallet results in $2K racked up on credit cards - suspects could be part of larger ring
Investigators in Brevard County are looking for four suspects who they said found a woman's wallet and racked up nearly $2,000 on her credit cards. "I was really hurt knowing that people will take your items for their own personal gain," said Roxanne Kyle. As she was getting out of her car, her wallet fell from her lap and onto the ground without her knowing. At first she thought she may have left her wallet at home, but then about an hour and a half later four suspects who police say found the wallet went on a shopping spree with Kyle's credit cards. Rockledge police shared surveillance video from two Walmarts -- the one on Wickham Road in Viera and the one on Clearlake Road in Cocoa. In the video, four suspects -- one man and three women -- are seeing taking TVs, video game consoles, and even bedding, before driving off in their white SUV. Because of their demeanor, Weigel believes the suspects could be part of a larger shoplifting ring in Central Florida. clickorlando.com

Livingston County, MI: 31-year-old Davidson woman pleads guilty to ORC