DSW LP Recovers 57 Designer Handbags Worth $6,300 Using GPS Trackers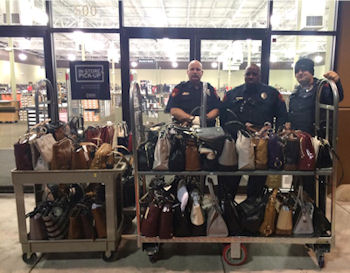 Organized retail crime is a huge enterprise and hits locations everywhere. Dallas, TX, and the surrounding areas are no exception and the Loss Prevention Team at DSW decided to take action to address the problem. While DSW already employs sophisticated alarm and surveillance systems to combat nighttime burglaries, ORC boosters tend to work so quickly that they escape with the goods before police or security arrive at the store. One effective solution is to be able to follow the criminals and track them back to wherever they are storing the stolen goods...this gives the possibility of catching the boosters but also of busting an entire fencing operation and putting them out of business. Using 3SI Security System's Asset Tracking Program, DSW believed they could do just that. Using the covert devices when the store is closed, the trackers lie silently in wait until they detect a burglary. Burglars have no idea they are taking trackers along with the stolen merchandise...their goal is to get in and out of the store as quickly as possible so they don't take time to look for security devices.

At 3:34 AM on January 13, 2016, approximately $6,300 of designer handbags were stolen from the DSW store in Lewisville, TX. The burglars didn't know that some of the bags contained trackers. Multiple local PDs were alerted immediately that the handbags had been stolen and could view the movement of the stolen bags using the 3SI Secure Tracking Website. After DSW Loss Prevention confirmed the break in with the alarm company, police began a high speed pursuit with the vehicle, which was a stolen Toyota Corolla. The DSW LP team was also actively monitoring the trackers in real time. After several minutes of active pursuit the suspects abandoned the car in a back alley and fled on foot. Police were able to find the vehicle and recover all of the stolen merchandise. No suspects were found in the area. Currently, the car is being impounded and the GPS units were recovered.



Total recovered merchandise: 57 handbags for a total of $6,296.74. While no suspects have been apprehended yet (a police investigation is ongoing), DSW has successfully protected their brand and made their company a hardened target for criminals. Criminals talk...and word will get around to avoid hitting DSW stores and focus on easier prey.

Thank you to Greg Dolcich, Regional LP Investigator, DSW, for this article submission!



Louisville, KY: Heroin addiction behind husband and wife's $100,000 organized crime spree
Police say a Louisville couple is among a group of nine people who stole merchandise from local retail stores, returned them for gift cards and pawned the cards for more than $100,000 in cash. Esperanza and Derek Sines were arrested on Feb. 6, both charged with engaging in organized crime and theft for a string of crimes that span from November 2013 to October of last year. In all, the couple is alleged to have sold more than $100,000 worth of fraudulently obtained gift cards. An arrest report states both admitted to the crime spree and blamed it on a heroin addiction. Police say the two along with at least 7 others stole merchandise from stores like Home Depot, Lowes, Sephora, Walmart, Target, Meijer and Macy's, among others, then returned the merchandise, where they received more than 600 gift cards and later pawned them at locations off Preston Street and Dixie Highway. whas11.com

Ohio father, son arrested; Drugs, greed drive local black market for stolen goods Heroin addiction and greed are being blamed for fueling the local black market for stolen goods, including everything from heartburn medication to laundry detergent. A father and son, Charles and Randall Cantrell, of Fairborn, were convicted this week of receiving stolen property for selling Tide Pods at Traders World Flea Market in Monroe. Warren County Prosecutor David Fornshell said the Cantrells believed they were buying the laundry detergent, which sells for $4 for 14 units, that was stolen from a local Kroger. Early last year, Kroger contacted the Warren County Sheriff's Office to report a significant rise in thefts, said Fornshell, who added a sting operation led to the arrest of the Cantrells. daytondailynews.com

Albany, GA: Family Dollar employees arrested, charged with $3,000 theft
Two employees of the Family Dollar on the 100 block of Cordele Road were arrested Thursday. 42-year-old Latasha Kennedy and 25-year-old Reginald Williams were arrested by Albany Police and charged with felony computer theft. Both employees stole thousands of dollars worth of goods. They had stolen approximately three thousand dollars worth of merchandise over the course of last month. walb.com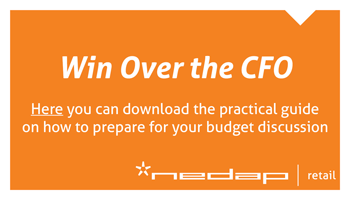 Fort Walton Beach, FL: Shoplifter tell Kohl's LP Agent, 'I am not going to make this easy on you!'
A Fort Walton Beach woman, 37, accused of stealing several items from Kohl's by stuffing them inside three comforters was arrested Jan. 15 and charged with larceny and resisting an officer without violence. The store's loss prevention associate observed the woman conceal multiple items inside the comforter bags and then head to the check-out line where she paid only for the comforters. The total value of the stolen merchandise was estimated at $1,235.93. When a sheriff's deputy informed her she was under arrest, she began to pull away but was eventually placed in handcuffs. The woman told the deputy, "I am not going to make this easy on you!" the report said. nwfdailynews.com

Warwick, RI: Target Shoplifter busted with $1,800 in merchandise, Wanted for Domestic Strangulation
Warwick Police arrested a Providence man Jan. 21 at 2:30 p.m. at a bus stop at Rhode Island Mall after he fled the Bald Hill Road Target carrying $1,856.87 in stolen electronics, learning he was wanted for skipping court on a domestic strangulation charge. Officer Darren Parrillo, who had been at a gas leak at Rhode Island mall, received word of reports of a man who loss prevention personnel at Target said had selected multiple electronic devices including Polaroid cameras, headphones, external hard drives, and a dashboard camera, then walked into the luggage department, selected a backpack and loaded the items into it. From there, the man exited the store with the items. warwickpost.com

Baltimore, MD: 3 charged in baby formula theft
Three Baltimore residents are accused of stealing more than $300 worth of baby formula from a York County CVS as part of a suspected organized team that stole thousands of dollars worth of the product. Andrea Denise Gilmore, 28, Dremus Hall, 22, and Dawan Payton, 31, are charged with corrupt organizations, criminal conspiracy to commit retail theft, retail theft, and receiving stolen property, according to charging documents. On Nov. 4, 2014, at around 2 p.m., Northern York County Regional Police responded to a report of theft at the CVS in Manchester Township. The manager said three people working as a team stole $338.46 worth of baby formula from the store using bags they brought in to conceal the baby formula. yorkdispatch.com

Garden Grove, CA: Six arrested in Garden Grove in connection with robberies