The ADT Corporation Agrees To Be Acquired By An Affiliate of Certain Funds Managed By Affiliates of Apollo Global Management, LLC For $42.00 Per Share In An All Cash Transaction

Transaction Delivers Significant Value to The ADT Corporation Stockholders and Provides Path for Future Growth of the Businesses Through the Combination of ADT and Protection 1

Acquisition Represents Premium of 56% Over Closing Stock Price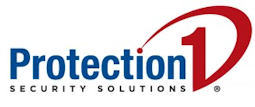 CHICAGO, NEW YORK and BOCA RATON, Fla. - Feb. 16, 2016 - The ADT Corporation (NYSE:ADT) ("ADT"), a leading provider of monitored security, interactive home and business automation and related monitoring services in the United States and Canada, today announced that it has entered into a definitive agreement to be acquired by an affiliate of certain funds (the "Apollo Funds") managed by affiliates of Apollo Global Management, LLC (NYSE:APO) (together with its consolidated subsidiaries, "Apollo") and co-investors and merged with a subsidiary of Prime Security Services Borrower, LLC (with its subsidiaries, "Protection 1"), a leading full-service business and home security company in the United States also owned by the Apollo Funds, for $42.00 per share in cash. The purchase price represents a premium of approximately 56% over ADT's closing share price on February 12, 2016 and, when combined with Protection 1, represents an aggregate transaction value of approximately $15 billion. The headquarters of the combined company will remain in Boca Raton, FL, and the combined company will operate primarily under the ADT brand.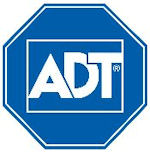 "This transaction represents a highly attractive premium for ADT's shareholders," said Naren Gursahaney, President and CEO of ADT. "We're proud to have strengthened the quality of our customer base, improved service and retention, and extended our leadership in innovative solutions such as our ADT Pulse platform and our new Security-as-a-Service offering, ADT Canopy. By combining Protection 1 with ADT, we will be better positioned to expand the breadth and depth of the services we offer to our customers throughout the United States and Canada."

"The combined company will be a market leader with a powerful brand and scale resulting in an enhanced overall customer experience," said Timothy J. Whall, President and CEO of Protection 1, who will be the CEO of the combined business following the closing of the transaction. "In addition, Protection 1's robust commercial presence will speed ADT's expansion into the commercial sector supported by increasing commercial sales and technical skills across a well matched national footprint."



"We are tremendously excited by this unique opportunity to combine two premier businesses," said Marc Becker, Senior Partner at Apollo. "This transaction provides the opportunity to dramatically enhance our position in the large, fragmented and growing residential and business interactive electronic monitoring industry. Pro forma for the transaction, the newly created company will generate a combined $318 million in recurring monthly revenue and total annual revenue in excess of $4.2 billion, placing the businesses in a strong position to drive innovation and to capitalize on growth opportunities in the future."

The Board of Directors of ADT unanimously approved the transaction. The acquisition of ADT is expected to be completed by June 2016. The transaction is subject to the conclusion of the applicable antitrust waiting periods in the United States and Canada, ADT stockholder approval and other customary closing conditions.

Read more here.