Fencing Operation: Warrant leads police to Wake towing co. Raleigh, N.C.
Placing Orders For Merchandise
Female arrested to larceny cooperates with police and connects owner of towing company to selling stolen merchandise. Communications between Snyder and Tony Harris, owner of Hollywood Towing, from shortly after Christmas until Snyder's arrest "discussed the theft, sale and receipt of stolen property from retail locations." Text messages "often included pictures of new retail property appearing to be stolen from retail locations," Womack wrote. Harris, who operates Hollywood Towing, was charged Wednesday with organized retail theft that had gone on for 90 days that an arrest warrant taken out by Wake County sheriff's investigators said ran through Feb. 10.

Womack also told the magistrate Snyder had been able to communicate on her phone with someone to tell that person what to steal from a store and how to get to Harris' home to sell it. newsobserver.com

Inmates & Smartphones Running Retail Scams from Inside
While serving time at Ventress Correctional Facility in Clayton, Joseph H. Raper managed to defraud a tire business with a smuggled in smartphone by about $200,000. On Thursday, federal Judge Scott Coogler sentenced Raper to about three years in prison, which he'll serve while in custody for the remainder of a sentence imposed in 2000. That sentence stems from theft of property and fraudulent use of a credit card charges. "(Raper) would start off calling a business and say, 'Hey who do you sell your tires to?'" said Brandon Essig, an Assistant U.S. Attorney who prosecuted the case.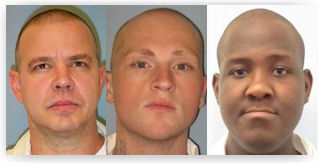 In this case, the business Raper called was STM, LLC, a tire retailer in Fort Walton Beach, Fla. He was able to find out that STM sold tires to HMT, Inc., a trucking company located in Alabama, court documents indicate. He called (HMT) and found out the name of a real person working there, then he called (STM) back and ordered tires (under the guise of being an HMT employee) with what was usually a bogus purchase order number," Essig said. "But by the time (STM) figured it out, the tires were gone."

Court documents say that after sealing the purchase from STM, Raper would sell the tires to a third party business, such as a tire distributor, at a significantly reduced price. Then he'd hire a "free world person" to get the tires from STM, and bring them to whoever Raper sold them to from inside the prison.

Three others have also recently been federally sentenced for carrying out a scheme involving inmates swindling a business from inside prison walls using a smuggled phone. Garrison, Coston and Lee would defraud gas stations and convenient stores around the country. While serving time at Bullock County Correctional Facility, Garrison and Coston called clerks at these businesses and posed as as a district manager.

They'd say, 'What I need you to do is count down the cash in your drawer,'" said Essig, who also handled this case. "Whatever number (the clerk) came back with, (Garrison and Coston) would say, 'Look, your cash count is off. It's showing $500 more than what we've got here at the corporate office. The two would then direct the clerk to remove an amount of cash from the register, and purchase a pre-paid debit card to correct the overage.

Once the card was purchased, the defendants told the clerk to provide them with the account number over the phone so that the funds could be transferred, an indictment states.

They'd do that and say, 'OK now you're clear. We've credited the money back and so now your books are fine. The $500 has been taken care of.' Meanwhile the district manager is actually Garrison and Coston on the phone sitting in a jail cell in the Alabama Department of Corrections making this phone call," Essig said. They would then immediately call Pamela Lee, Garrison's mother, and give her the account numbers, which she would use to transfer the funds to an alternate pre-paid debit card. montgomeryadvertiser.com

Portland, OR: Wire Cutters used in Assault, ORC Gang tied to $50,000 theft
A 24-year-old woman accused of being part of a metro-wide organized retail crime ring, is now accused of using wire cutters to cause serious physical injury to one of her co-defendants in the theft ring. The group is accused of stealing more than $50,000 in apparel and personal goods. koin.com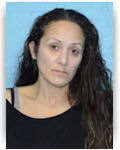 Woman stole $24K in underwear from Victoria's Secret, Garden State Mall, Paramus, N.J.
She is accused of stealing from floor displays since August 2015, police said in a statement on Friday. With the help of store employees, detectives developed Roman as a suspect in January. There were nine thefts totaling $24,000, they said. She was held in the Bergen County Jail on $75,000 full bail. nj.com


Westfield, MA: 4 suspects wanted in Walmart theft; $350 in merchandise stolen
Westfield police are looking for your help to find four suspects wanted in connection with a theft of hundreds of dollars in merchandise from the city's Walmart store. Westfield Police Detective Rick Mazza said that the three men and one woman appeared to have been working together on the March 2 theft. The woman was seen leaving the store with a shopping carriage full of food items and a baby car seat. wwlp.com

Riverhead, NY: Thieves hit Ralph Lauren; Polo Outlet hit for $3,900
Two men removed about $3,930 worth of merchandise from the Polo Ralph Lauren store at Tanger Outlets Sunday around 7:20 p.m. timesreview.com