Agilence CEO Russ Hawkins was featured in SmartPlanet

Russ Hawkins, our CEO here at Agilence, was recently featured in SmartPlanet. The article goes into detail about Russ's experience successfully running start-up companies. He has been the leader of two tech start-ups before, he is great at finding the focus in each company. The article also goes into detail about the philosophy that guides Russ as he continues to lead an emerging company. He is a great supporter of education and teaching the next generation to be self sufficient and accountable. Russ is great at improving operations and running businesses with efficiency.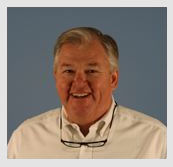 You can check out the full article HERE.